Stained Glass, Glass Finials, and Beautiful Balusters
Colorful details tie design elements together in this Boston home renovation.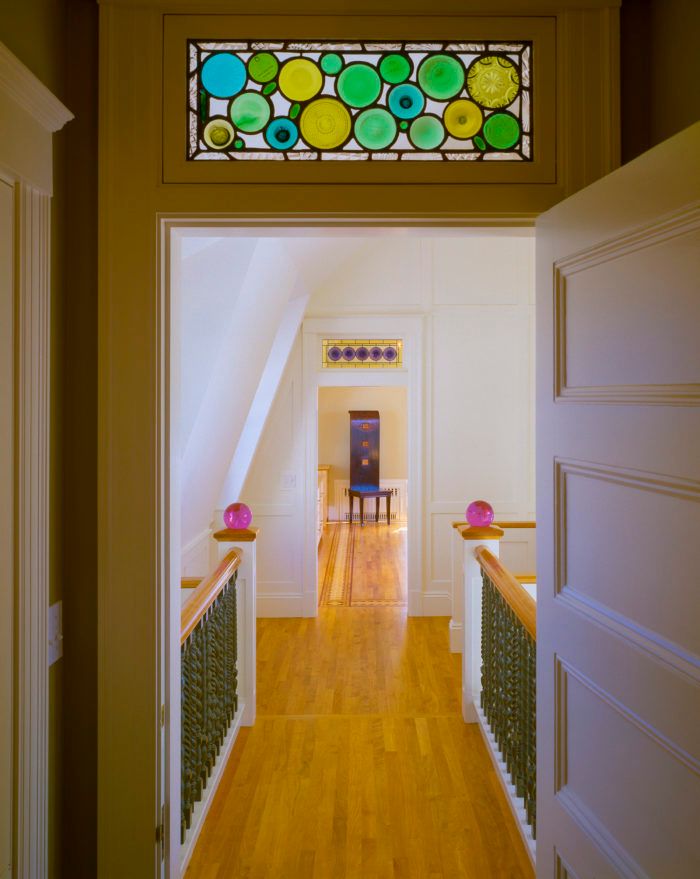 In an extensive renovation of this large house on the north shore of Boston, Siemasko & Verbridge Architects gave a lot of attention to details. Looking through this upstairs doorway is an illustration. Using colorful glass for the transoms above the doors instead of plain or etched glass adds visual interest and makes the doorways something special. The lovely newell posts were topped of with colorful glass ball cap finials and the balusters are a varied mix of twists and turns. Adding these details and being careful to preserve the best of what was in the original house, the architects did a great job of making a new space while keeping the essence of the old.