Tools & Materials
Boral Siding and Trim: A Deeper Look
A pictorial look at the TruExterior installation process.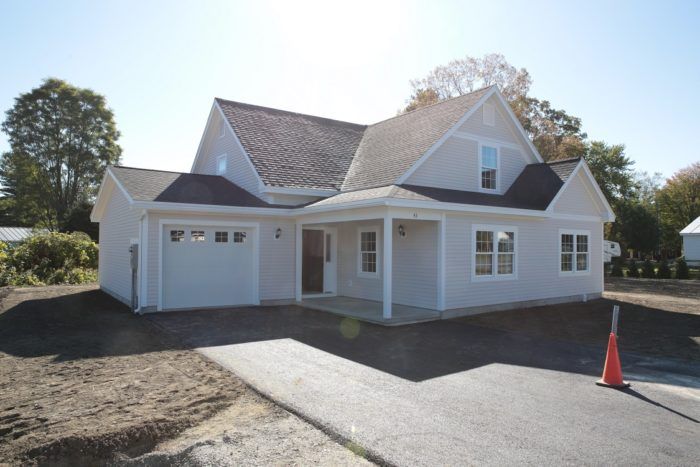 The finished exterior of the FHB House has the nice crisp shadow lines and solid siding appeal of traditional, cedar clapboards. The siding and the trim, however, are Boral's TruExterior products. One of the selling points of the homes in the net-zero ready community that Paul and Tim Biebel are building is low-maintenance exteriors. Manufactured from a mix of coal fly ash, glass fibers, and polymers, the TruExerior siding and trim aren't affected by moisture or heat, are rated for ground contact, can be painted dark colors, and the cut ends don't need to be painted or sealed.
Please click Launch Slideshow below to take a look at 17 photos with more information.
The Boral TruExterior trim has the flexbility of vinyl trim boards.
The crew used three guys to run 16-ft.-long pieces through the table saw. Dust protection is a must with this material, and once a saw blade cuts the poly-ash material, the blade should be dedicated to cutting Boral. Blowing the saw clean with compressed air at the end of the day is a good idea as well.
Trim boards were screwed in place with Fastenmaster's Cortex screw system.
The Boral plugs made for a nice clean finished appearance.
Boral's TruExterior beadboard was used on the porch ceiling.
On a cool day, a couple of guys prefabbed the window trim. The TruExterior trim was glued and pocket screwed.
The preassembled window trim goes up quickly. These were also attached with the Cortex screw and plug system.
The preassembled window trim was a real time-saver on the second floor windows.
The roof overhangs were sized so that a 1×4 on either size of the vent strip closed in the overhang.
Once all of the trim was installed, the painters came in and sprayed it. The crew had held off on shingling the roof so they wouldn't have to worry about paint over spray. After the roofing was installed the crew turned to the siding.
The cut station for the TruExterior beveled siding had extra long tables to support the material.
The bevel siding is more flexible than the 1x trim; supporting full pieces at the ends and the middle is the best way to move it around the site.
The gable vent for the attic also provides the attic access (notice the hinges on the left side of the vent). Skipping the interior attic access eliminates a difficult-to-seal hole through the air barrier.
The siding is blind nailed. The only visible nails are at the ends of each board where there's a single nail at the bottom.
A piece of roofing underlayment behind each butt joint directs water back out onto the siding below.
A couple of guys paint right behind those installing the bevel siding. First they roll on the paint …
and then back-brush and hit the bottoms of the clapboard.