Tools & Materials
Interior Wall Finishing With Trim-Tex Drywall Bead
Specialized beads and tapes speed up the drywall finishing process on cathedral ceilings and valleys.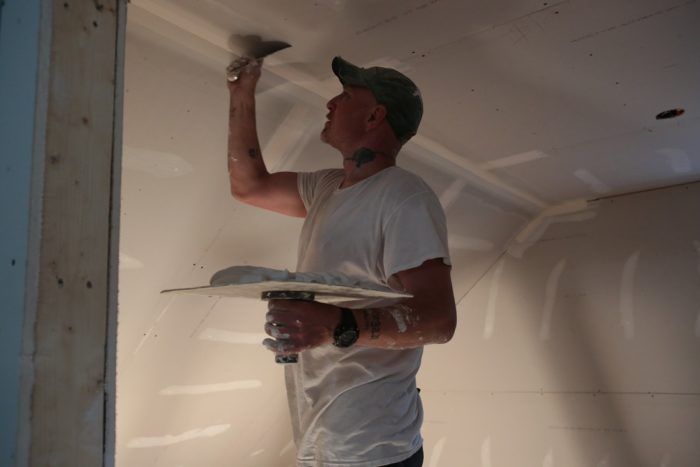 The drywall phase of a project is that major point in a build when people are able to finally visualize the interior spaces of a house. As builders, it comes as second nature to us when the walls are only framed up. I am amazed at how many clients come through after the drywall has been hung and say, "So that's what my room will look like!" despite having been through the house countless times already. It makes me chuckle, but at the same time reinforces the importance of good drywall work.
Like most builders I know, we subcontract out the drywall work. A hanging crew comes first followed soon after by the taping crew. The FHB House has many angles and slopes, which slows the process a little bit but adds a lot of character in the end. Overall it took about a week and a half from the start of hanging to primed walls.
The many angles and slopes on the second floor of the one-and-a-half story house provided a perfect place to use products manufactured by Trim-Tex. Their Angle Master and Magic Corner products were perfect for the inverted valley in one of the bedrooms and the transition from the knee wall to the roof slope. I have even used this personally on my own house. I'm not the best at drywall and trying to use basic tape on the kneewall joints in my house would have, shall we say, exposed my inabilities. The Angle Master makes for nice crisp lines, and it's faster.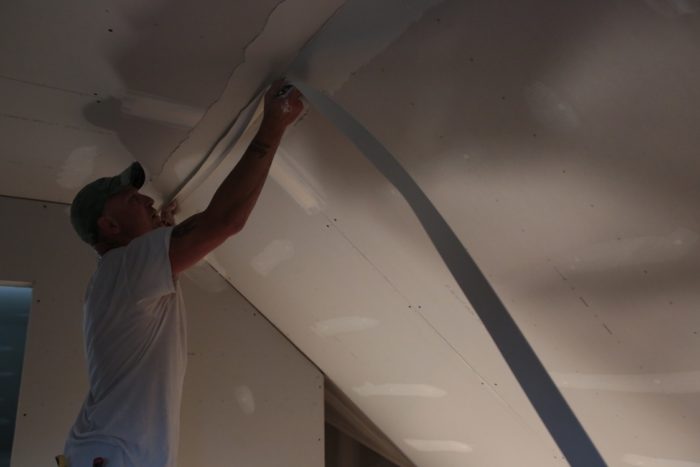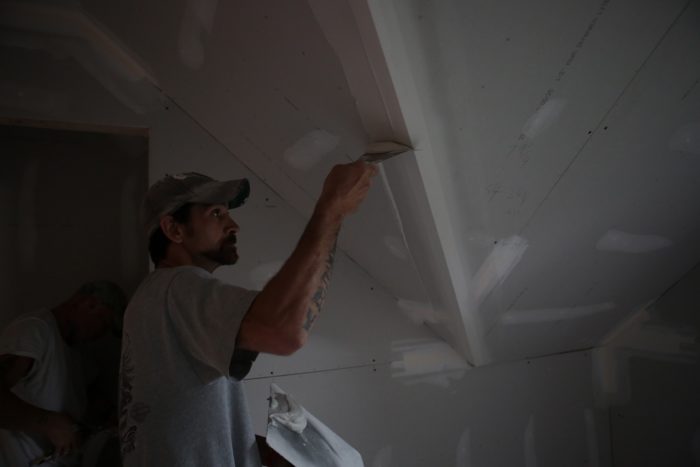 Finishing around tubs is can be a challenge with basic tape. For that reason, we used Shower Bead. I can't say we've ever used it before, but it was nice. There is a tear-away strip that is removed after mudding is complete, leaving a nice edge along the shower. The small gap that is left is filled with a bead of caulking.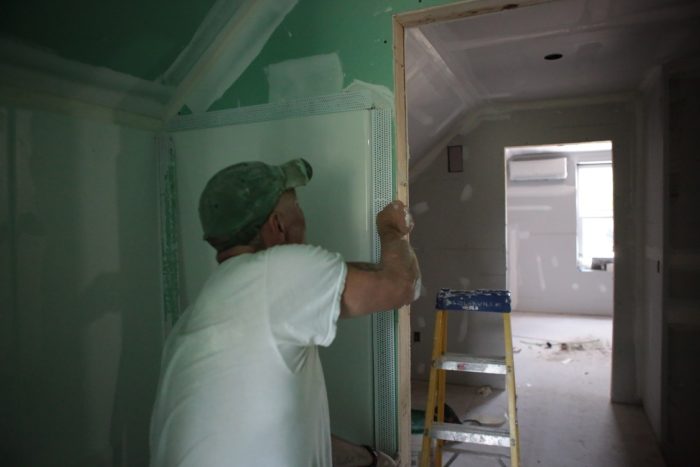 Once mudding is complete and sanded, the walls are primed and sanded. After that, our crew gets back to work inside and begins trimming.