New Locksets Are Super-Adaptable
Schlage's newest product allows you to change from a passage set to a lock and to swap styles with ease.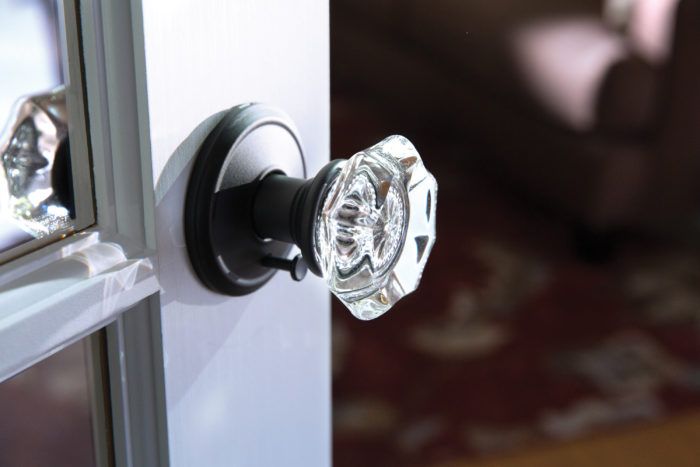 You can teach old dogs new tricks. Whether it's a 98-year-old hardware brand keeping up with new trends, or a door handle you want to update with a modern finish, or something you want to make ADA friendly without having to replace altogether, Schlage's Custom Door Hardware disproves the canine cliché.
What this new line offers is the opportunity to mix and match styles and finishes for a custom look and locking flexibility on interior door locks. The homeowner can easily change a nonlocking set to a lockable set (or vice versa), a knob to a handle, or a traditional look to a contemporary one, all while keeping the inner core of the lock in place. This flexibility creates a wide range of style options, and a hassle-free, DIY-friendly, affordable update in future years.
Available in polished and satin chrome, matte black, satin brass, and satin nickel.
Locking and non-locking options
Priced from $59 to $110
schlage.com/custom
Jamie Gold, CKD, CAPS, is a San Diego-based, NKBA-certified, independent kitchen and bath designer and the author of New Kitchen Ideas That Work (The Taunton Press, 2012) and New Bathroom Idea Book (The Taunton Press, 2004). Her website can be found at jgkitchens.com.