Space-Saving Seating
Install a set of these cast iron swing-away stools to add a classic industrial touch to any room.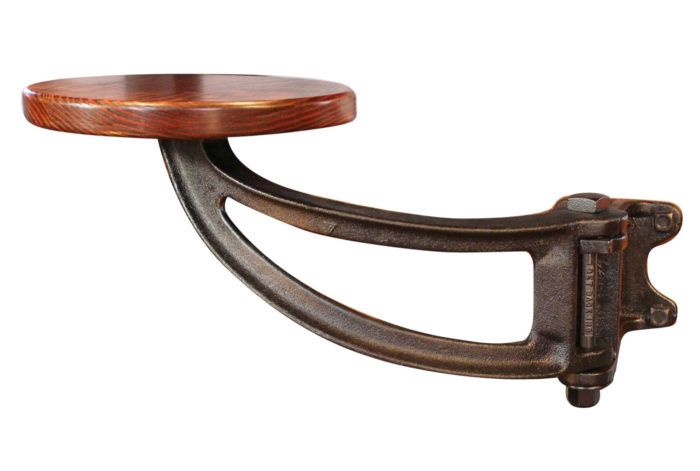 The Original Swing-Out Seat is a signature piece from Get Back Inc., a company devoted to artfully giving new life and purpose to antique industrial objects. Modeled after compact cafeteria fixtures from a century ago, these cantilevered stools will add comfy spots to sit in any kitchen or hang-out space without cluttering up the place. And when you're done sitting down, just gently swing them out of the way. Cast out of sturdy ductile iron and assembled at Get Back's workshop in a historic factory building in Oakville, CT, the Swing-Out Seat will hold up to whatever you can throw at it, and look good doing it.
Metal frame available in clear coat or satin black paint
Wood seat available in unfinished poplar or varnished mahogany (which is suitable for outdoor use)
$500.00 – $550.00
The swing-out seats look best in sets of three or more, and they're ideal for bar or kitchen island seating.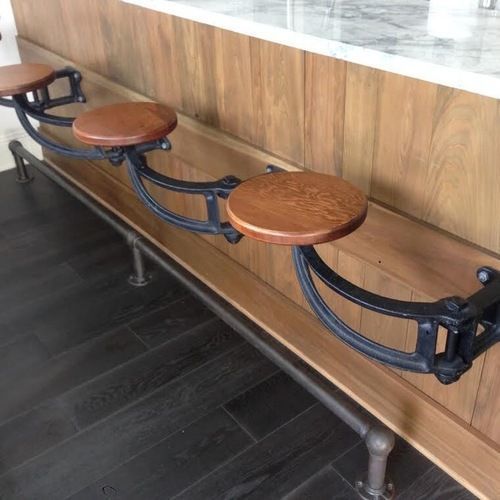 If you're looking for a more striking way to use the seats, Get Back Inc. also builds custom matching dining tables in nearly any size.