Easy Shingle Cutting With a Pneumatic Cutter
Handheld pneumatic roofing cutters make fast, easy work of what is typically a frustrating, knuckle-scraping job.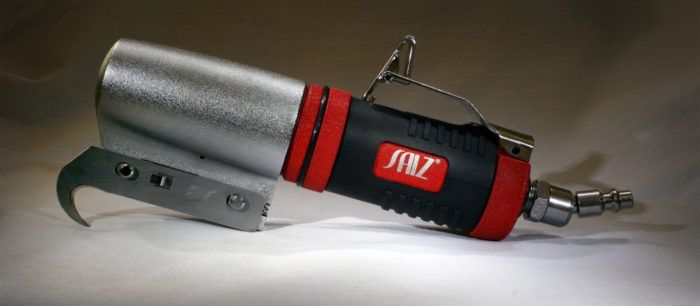 Whether cutting shingles along a rake edge or a cut valley, it can be a knuckle-scraping job using a regular or hook-blade knife. Of course you could install a roof with a no-cut valley to avoid the hassle altogether, but if you must cut shingles in place, you might want to look into an air-powered roofing cutter. Pneumatic shingle cutters have been around for years, but most builders and roofers don't know about them.
In one of these tools, a pneumatic piston reciprocates the large hook blade at blurring speed so you just have to lightly draw the blade through the shingle. You may not save a lot of time using a hand-held pneumatic shingle cutter but does make the job a lot easier.
The model I use, an 'Air Knife,' is over 10 years old, and the company, RoofMates, seems to have gone out of business.
Rigid sold a model around 2012-2013, but they have discontinued the tool.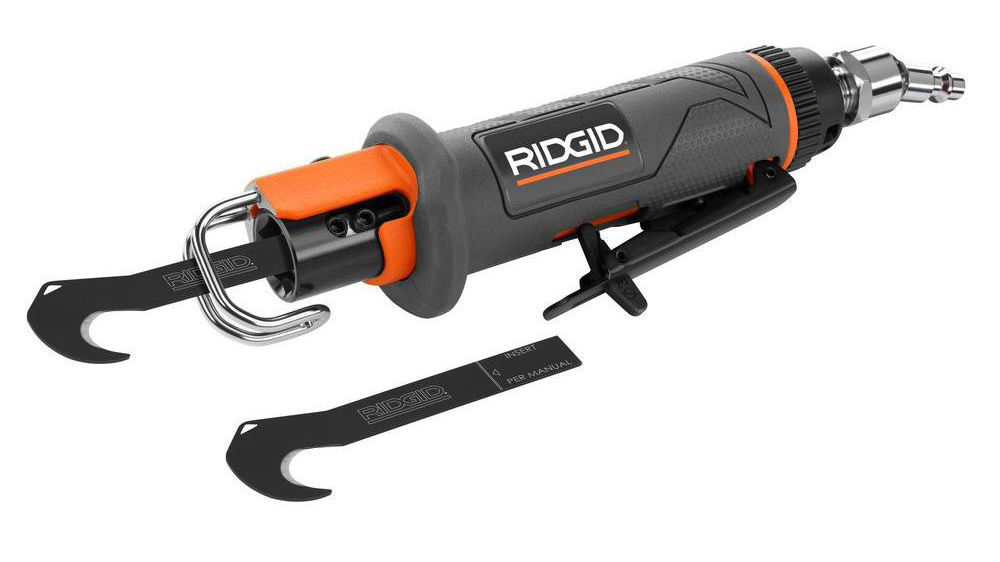 Hart Tools offered the Roofing Cutter H040SCA for several years.  It too is no longer available through the Hart website but some online sellers still have it for sale for about $120.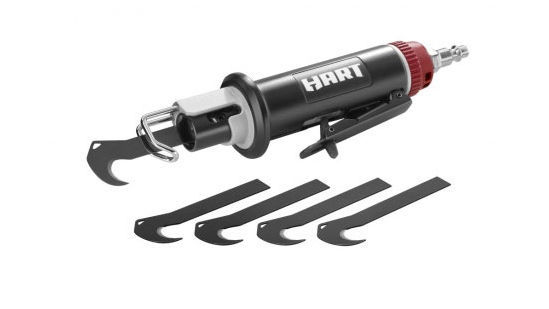 Other similar tools I found but haven't tried yet: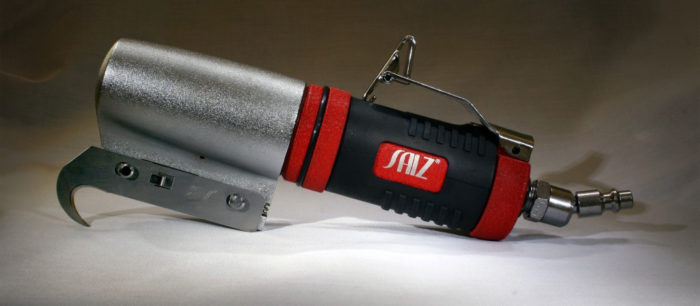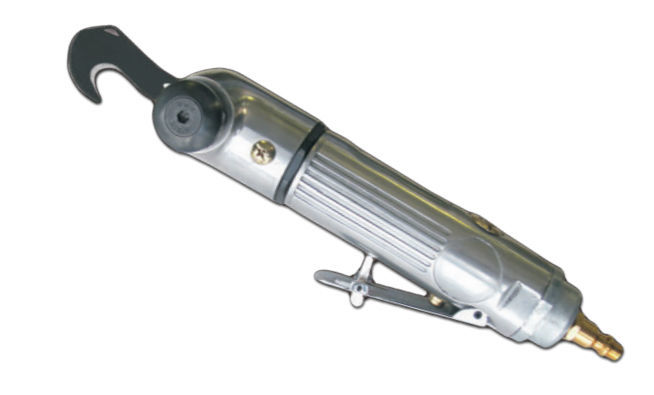 www.mikeguertin.com   IG @mike_guertin
Previous:
Coil-Nail Holster
Next:
Using Pneumatic Nailers