Sliced Slate Fireplace
This modern visual effect creates a delightful trick for the eye.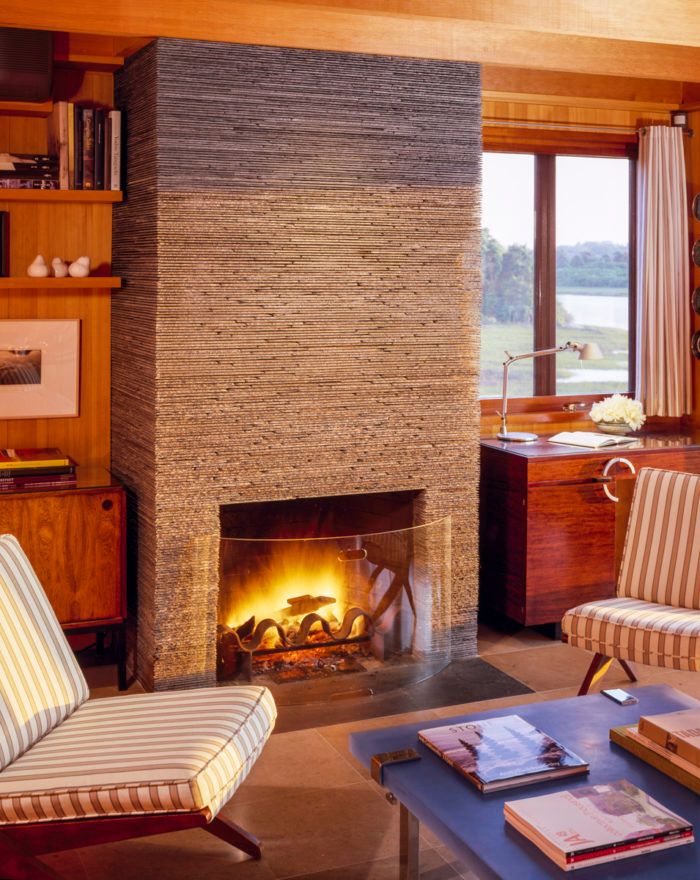 Architect Paul Krueger had a cool idea for a fireplace while designing a guest house for a client on Martha's Vineyard. Layering thinly sliced pieces of slate, he crafted a fireplace that from a distance has crisp and sharp edges and appears to be a solid mass, but up close the crispness dissolves into edges that you can see through, due to the slight space he left between layers. The visual effect is very clean and modern, and creates a delightful trick for the eye the closer you get. A curved glass "firescreen" completes the package, complementing the modern look.