A Rich Architectural Vocabulary
See the architectural details and complexities in this historic home.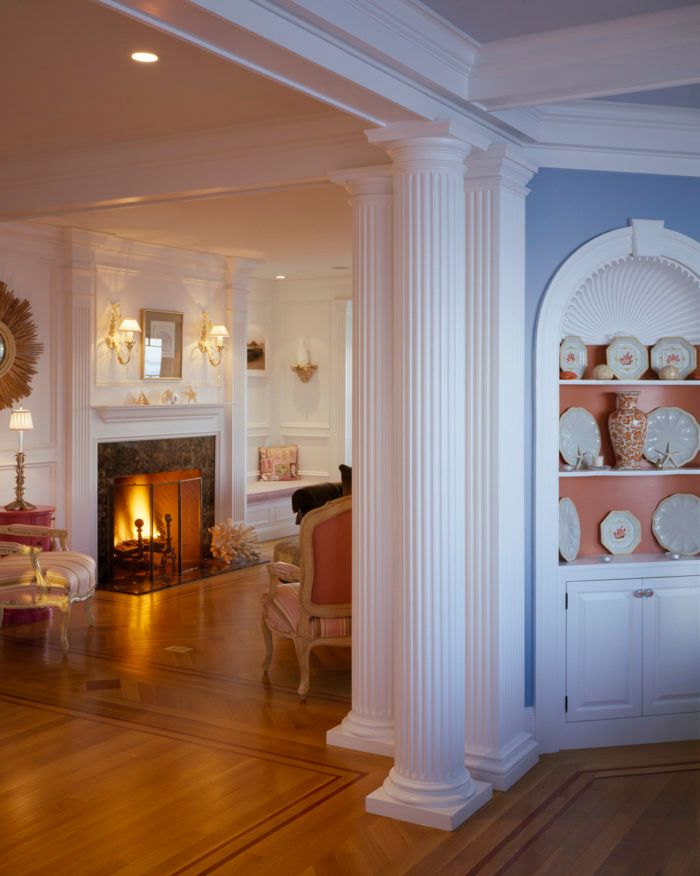 This section of a beautiful historic house on Boston's south shore is rich with architectural details and complexities. The spot where dining room, living room and front hallway meet features parquet hardwood floors, fluted columns with Doric capitals, a fluted shell topped display cupboard, coffered ceiling, and in the living room beyond, fluted pilasters framing the fireplace, a polished stone fireplace surround, a cozy inglenook and paneled walls with beautiful crown moulding. The house was skillfully restored and remodeled by builder Stephen Fabrizio.