Coaling Station Reuse
A naval structure finds a new purpose as a Maine guest house.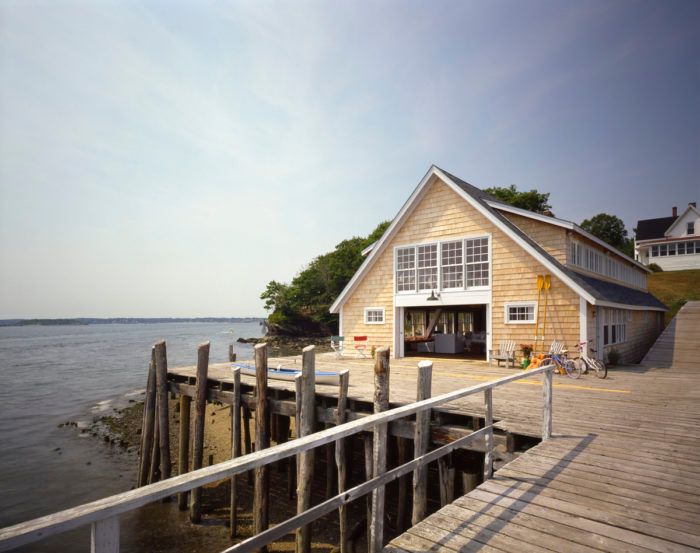 Architect Rob Whitten was given an interesting opportunity to convert a World War Two vintage Coast Guard coaling station on an island in Maine into a guest house for a client. Whitten preserved the essence of the original structure but added creature comforts that make for a delightful space, especially since the building sits on piers right over the water. He opened up the building and painted the trusses white to give a sense of light to the place. He  built in an upstairs loft to house a bedroom. Large sliding barn doors open up onto a spacious deck. The exterior remains essentially the same, but with new windows and shingles.