Barn Rebuild
A new modern garage and apartment replace an old barn on this hilly New England property.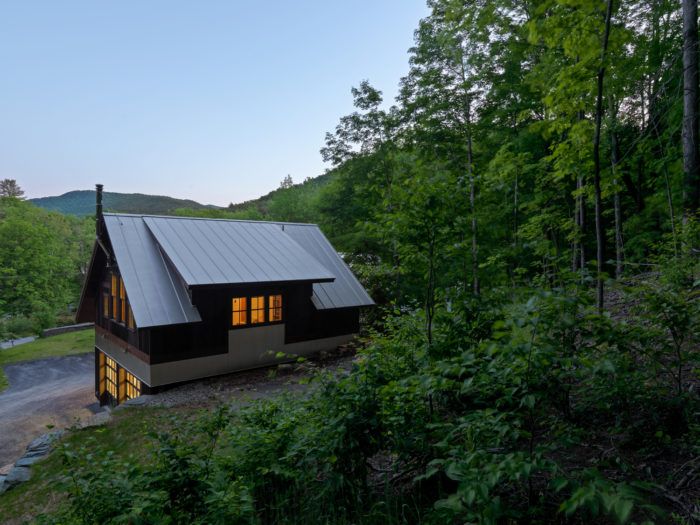 Originally there were three small barns along with the main house on this property, and the last existing one in this location was barely standing.  The homeowners and design/build team decided to rebuild on the same spot to create a two car garage with an apartment on the second floor, hosting solar panels on the roof.  The garage has a lot of floor space and the living area above is comfortable and spacious.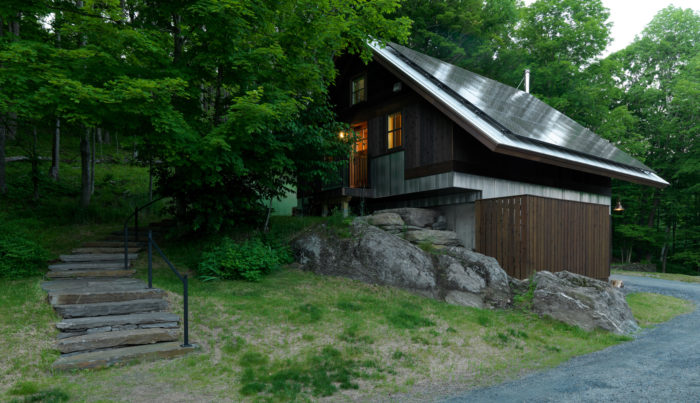 The solar panels provide energy for the main house which also includes an apartment (not shown).  The property is located within walking distance from the town center, but also boasts privacy and mountain views.  Shooting a dusk shot on the sloped site allowed me to get up high enough to show how the new barn is nicely tucked into the landscape.