An Outdoor Fireplace Makes a Four-Season Porch
Indoor fireplaces don't work well in superinsulated houses, so these California homeowners decided to meet their nostalgic need for a wood burner by putting it on the covered patio.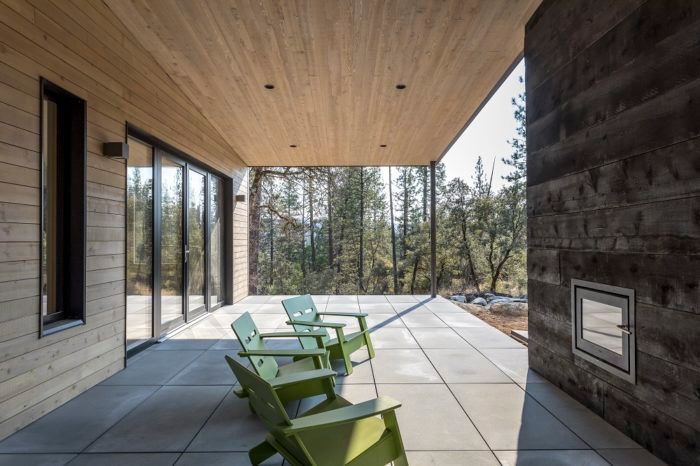 Wood heat is a staple in our semirural area. It's an inexpensive way to heat, and it gives that bone-warming feeling of cozying up to the fire. I grew up in a cabin that was solely heated with wood and my mother cooked on a Waterford wood cookstove —she even canned on it in the summer for a decade! Clearing one's property for fire danger, cutting the wood, and using it to heat one's home is a sustainable practice in my mind (minus the air pollution—whatever we humans do there has an impact). However, heating with wood becomes problematic in airtight superinsulated houses. As those versed in Passive House design and construction know, combustion appliances of any type are discouraged (including woodburning stoves/fireplaces). There are a host of technical issues to consider, including how to provide enough makeup air so that the stove doesn't backdraft. And then there is the practical issue that, in our climate, wood heat in a house like ours will rapidly overheat the house once you are able to get it going!
The hearth holds so much nostalgia and we are drawn to fire in a primal way. I wanted a place that we could have fire to gather around, while knowing that our high-performance house didn't require the heat. So, we moved the fireplace outside onto the large, covered, west-facing porch. The chimney element provides an anchor (both visually and structurally) for the west elevation and becomes an important element in the outdoor room. The Morso fireplace will be usable in the late fall to early spring (when wildfire risk is low) and will allow us to use the porch year-round.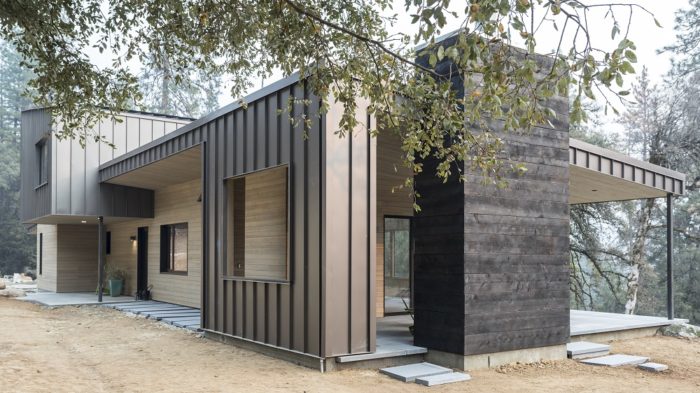 The chimney is clad in rough-cut 1×12 Incense cedar (grown and milled locally), and it was treated using the ancient Japanese technique of shou sugi ban, which is a process of charring the wood. When the cedar is charred, it leaves behind a dense, carbonized layer that renders the wood fire-resistant as well as resistant to rot, insects, and decay. The deeply charred cedar ends up with a lustrous black finish that shimmers when it gets wet.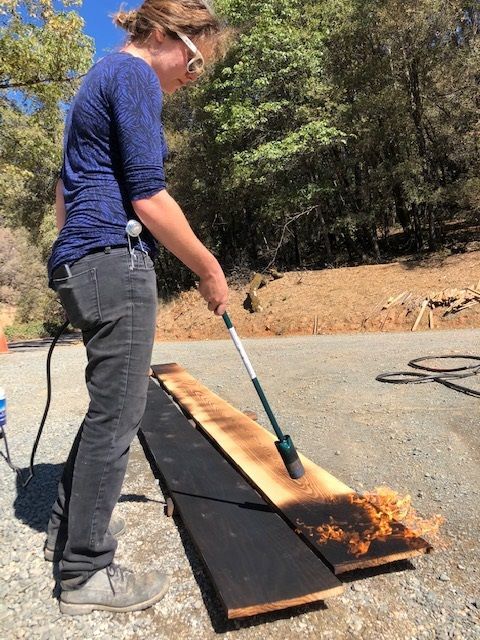 For years I have been enamored with shou sugi ban and was inspired by Terunobu Fujimori's use of it in his architecture. It has become super trendy in the last few years, however, so I let go of my original thought of cladding the whole house in charred wood! Instead we clad the chimney in the burnt wood—a not-so-subtle nod to its function. Rather than burning the wood in the traditional manner, in our American way we fired up the propane weed-burning torch and burned the wood with a roaring flame. We back-burned the larger 1×12 boards slightly so that cupping didn't occur during the deep char for the exposed side.
The wood is a little dirty to work with, and our carpenter that was installing it looked like a chimney sweep when he was done. It is hard on blades, as well. We have left the siding unfinished (not treating it with oil) as it's in a place that doesn't get rubbed up against. I might treat it with linseed oil in the spring after living with it, though.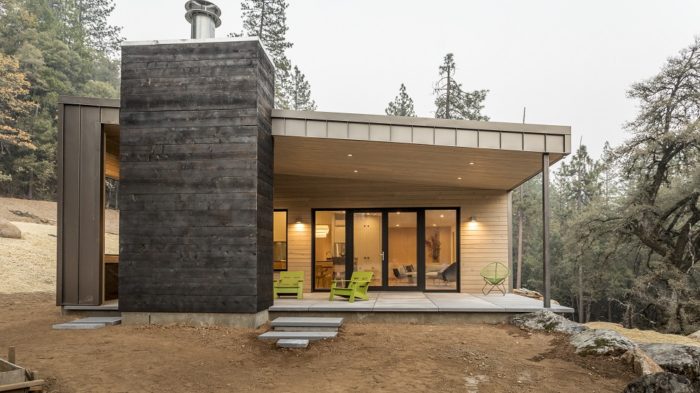 More from the FHB House series: