Mansard Style Home, Part One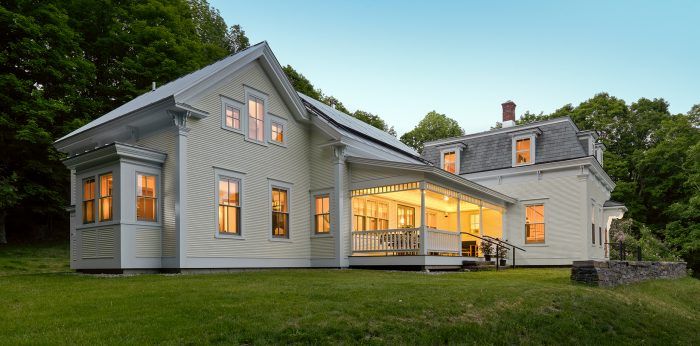 Built in the 1890s, this Second Empire Mansard style house started out as a single-family home with five bedrooms and one bathroom. Located in a small New England village, it is walking distance from everything, including schools, the library, and downtown shops. The hope of building a bigger community in the village with access to amenities by foot birthed the idea of renovating the historic house to be a Net-zero high performance multi-family dwelling.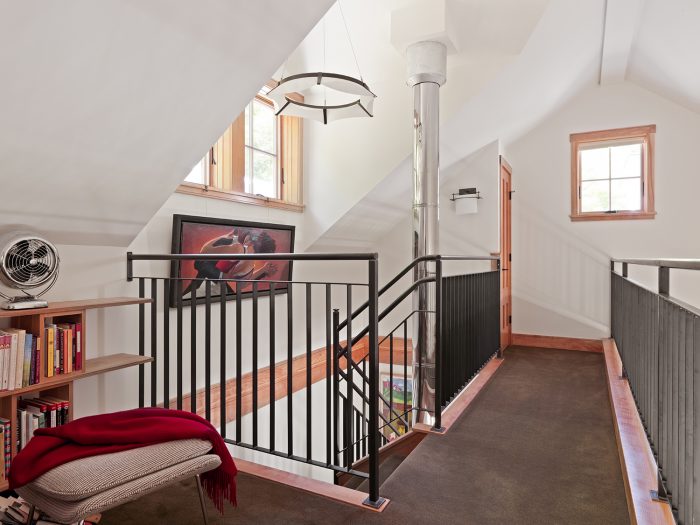 This part of the original home was a wing off of the main house as well as a sheep shed. It is two levels with the main space open to the second floor. Previously flat, the new roof is sloped to create the desired volume for the space and give it an open and airy feel.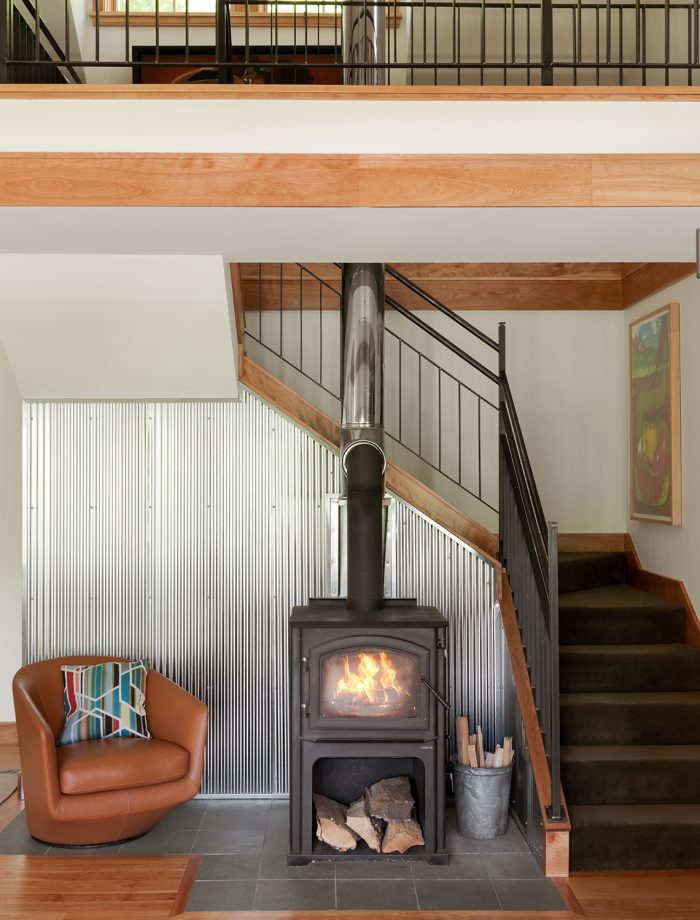 To do this, they sacrificed a third bedroom, but there have been no regrets; the space is bathed in natural light for most of the day, and is where the homeowners spend most of their time. One of the favorite materials used is the narrow corrugated steel behind the wood stove.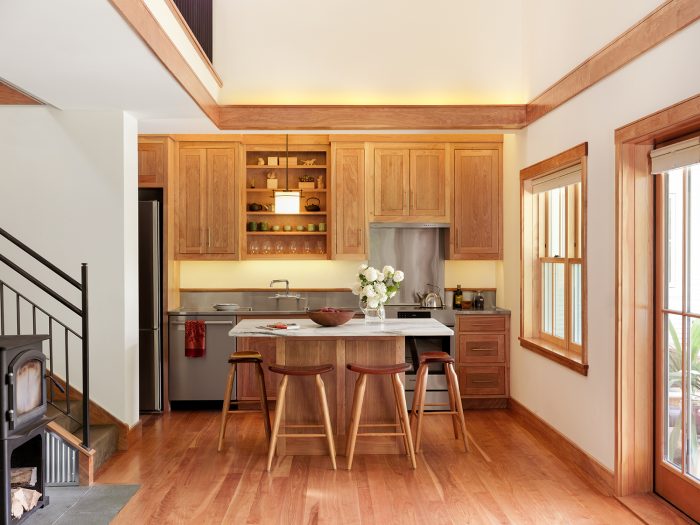 Local red birch was chosen for the kitchen cabinets, which are lighter than local cherry and darker than maple. They render as a warm honey color adding to the already pleasant and welcoming feel of the space. Cove lighting was chosen to add to the ambience of the large room.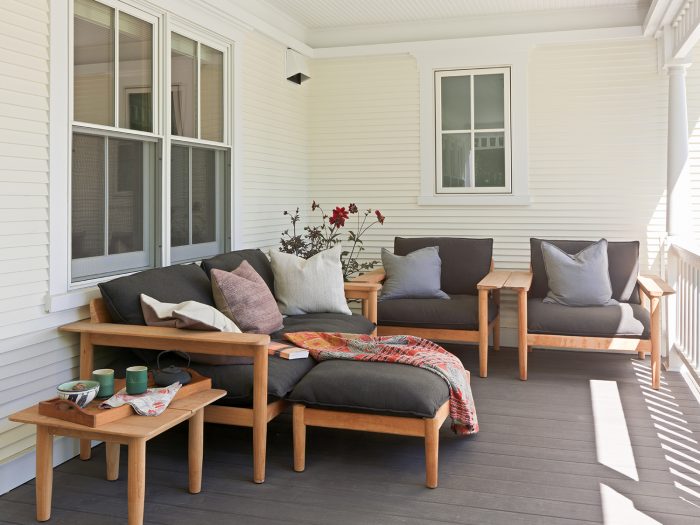 A classic farmhouse porch with plenty of room was built for outdoor living and places for plants to thrive during summer and early fall.
The roof is not Mansard-style, but the design and building team recreated some of the original architectural details from the main exterior on this part of the structure. A pale yellow was painted on the outside walls with white for the trim and details. The subtle combination of the yellow and white adds to the tasteful historic reference to the style of home from this era.