Towel-Holder Tape Dispenser
A paper-towel holder conveniently stores a variety of construction tapes.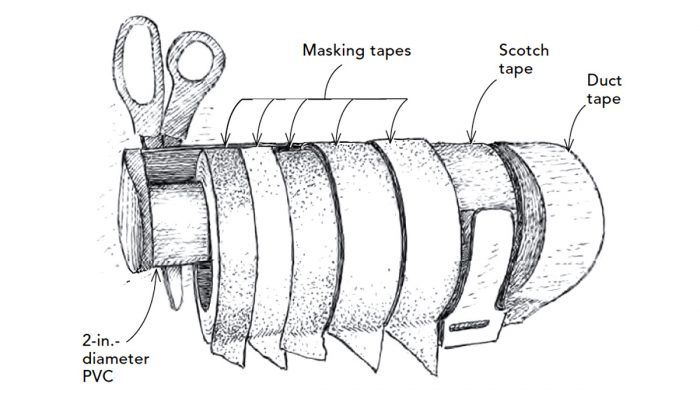 A length of 2-in.-diameter PVC pipe fit into a paper-towel dispenser holds a whole variety of common construction tapes. Holders that come with their own tubes work just as well. I keep scissors between the holder and the wall of my work van for extra-precise cuts.
—Brian Campbell, Minneapolis, Minn.
Edited and Illustrated by Charles Miller
From Fine Homebuilding #293