Stylish Self-Stick Wallpaper
Mayflower Wallpaper's removable wall coverings are custom-tailored to perfectly match your space.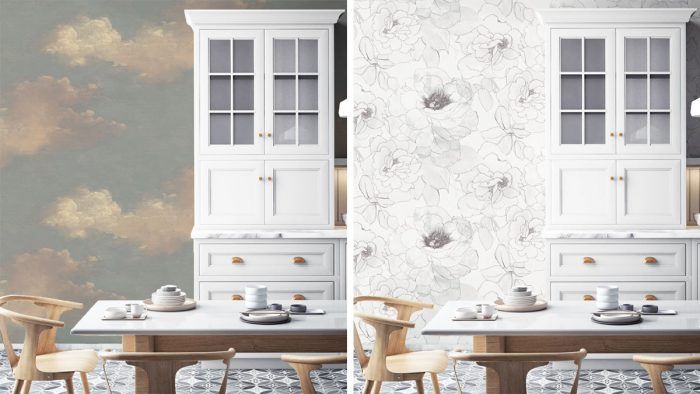 These luxury self-adhering, removable wall coverings by Mayflower Wallpaper will let you add rich colors and patterns to any room without the mess, fuss, or commitment associated with traditional wallpaper. Mayflower's bespoke, print-on-demand business model allows the company's adventurous duo of designers to offer whimsical patterns inspired by everything from their favorite rock and roll songs to the natural surroundings of their coastal Rhode Island home. Husband-and-wife team Jonathan and Stephanie work with domestic small-batch print shops to make their wallpaper more affordable and sustainable, plus this method of manufacturing enables them to custom-tailor the designs and sizes of orders on request to perfectly match individual customers' needs. With decades of experience making beautiful wallpaper, the company still produces classical patterns on a host of traditional materials, so whatever the style of your home, they're sure to have something to make your next decorating project pop. All of the peel-and-stick papers are 27 in. wide on 9-ft.-long rolls and cost $70 per roll.
—Rob Wotzak, digital brand manager
From Fine Homebuilding #294