Creating a Level Backyard on a Sloped Lot
Watch this timelapse of the work that went into creating a beautiful, backyard space by constructing a retaining wall.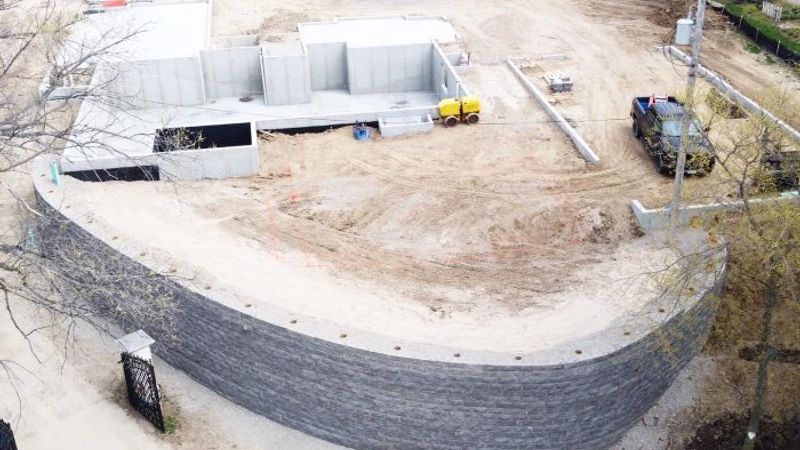 Jason Mollak and his wife Lindsey, owners of JPM Construction, have started the building process on their Nebraska home with the goal of having space to relax inside and outside while comfortably accommodating their family of seven. And to make their dream outside space, they needed to level off the backyard.
This timelapse shows us their two-week process of constructing an engineered retaining wall on their property in collaboration with Crone Landscape Construction.
Due to zoning, the house had to be pushed back on the lot an additional 25 feet into the tree line. A taller wall was built, and 12-15 more trees, were cut down to make it happen. Power lines were still running underground to the back of the house and many were too close to the neighbors' septic field. So instead, they decided to run 150 feet of conduit for a new electric line through the wall while it was being built.
Now that these obstacles have been dealt with, the team can move forward to get the framer on site to get the house out of the ground.