Adding a Multipurpose Outbuilding
This oversized detached garage on the FHB House Nebraska property has plenty of space for both work and play.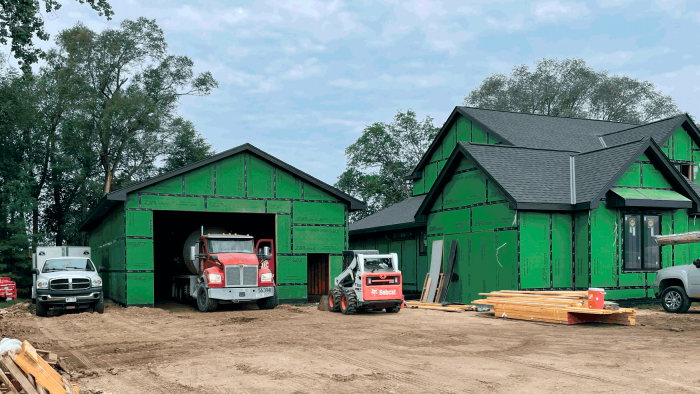 Building new is a great opportunity to customize and design your space to your exact specifications. And while our actual house will have a ton of great features, we had enough space to raise a multipurpose outbuilding on the property as well, which will serve a bunch of needs.
Primarily, the building will be the home base for my finish-carpentry and custom home-building company, JPM Construction. The main goal is to get our equipment into one place and out of the storage units we've been using since our second year in business. This outbuilding is 30 ft. by 60 ft., and 30 ft. by 44 ft. of it will house our vans and the daily operations of JPM. We will be setting it up for planning and staging our trim installs in order to streamline how we work. We do most of our production and installation work on-site, but some of our projects would be more easily done in a more controlled environment. Needless to say, we're excited to move into this new space.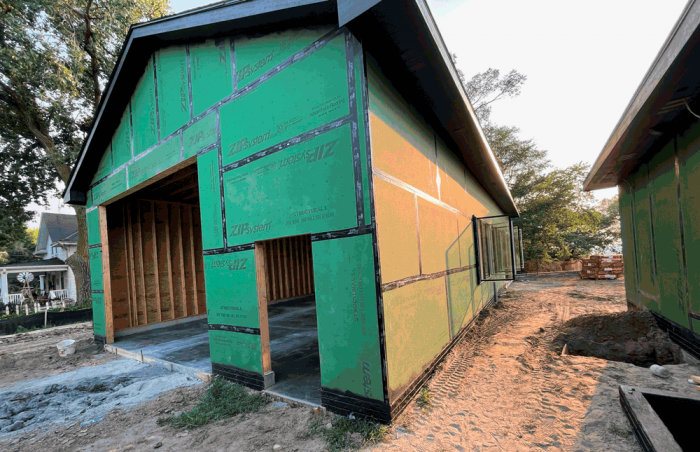 The construction of the building is 2×6 walls with footings and foundation built similar to how the main home is constructed. After framing, we sheathed the building with Zip System sheathing, and we're adding an external layer of Rockwool Comfortboard 80 in order to insulate and soundproof the building well. That added insulation will both make it more comfortable to work in the space year-round and also keep from disturbing the neighbors or anyone hanging out on our adjacent pool deck.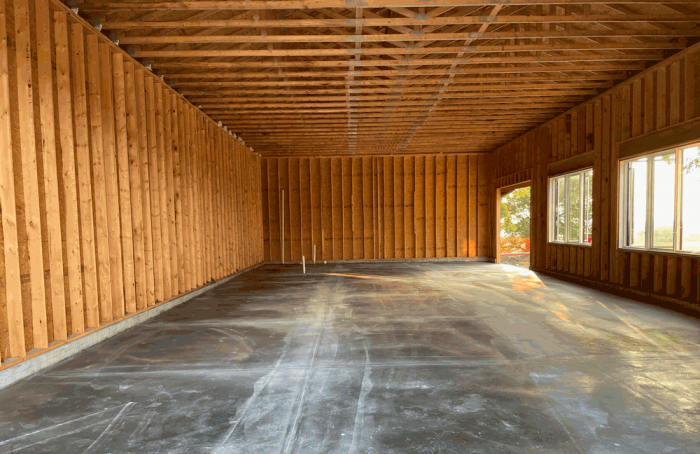 The back 16 ft. of the building will be used for pool-equipment storage, a hangout space, and bathrooms. This way our five daughters and all of their friends will have a convenient drop zone and entertainment space instead of making a mess in the house. The outbuilding is technically separate from the home build, and as such requires another permit. But even though it's being treated as a separate construction and rough-in project, we have to plan and coordinate all utilities along with the house so we can accommodate power for the pool deck and provide power necessary for any equipment we plan to use in the shop.
While it's definitely added some complexity to the entire project, this outbuilding will be well-used by both my business and my family, and will be a great addition to our home.
Photos courtesy of Jason Mollak
Follow more of the build on Instagram.