How-To
Installing Floor Joists and Laying Subfloor
Construction continues on FHB House Nebraska as framer Mark Henrichson and his team lay AdvanTech subflooring and start to raise the walls.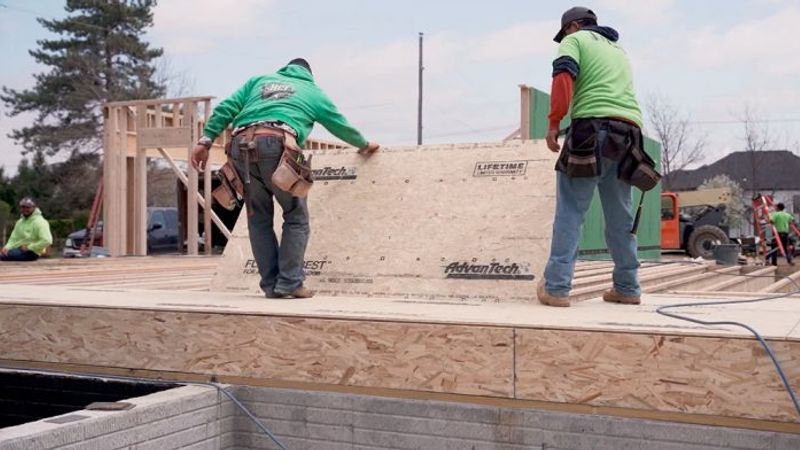 Now that the mudsills are set and I-joists have been installed, the framing team on FHB House Nebraska is ready to lay down AdvanTech subflooring. Framer Mark Henrichson takes us through the process, first snapping a chalkline all the way across the floor framing in order to keep the first row of panels straight and then staggering and spacing the seams as they get laid down.
Panels are glued with AdvanTech subfloor adhesive and are nailed on layout on the bearing wall and beams going through the middle of the house. For nailing patterns, they use a 2-3/8-in. ring-shank nail and usually go 4 in. to 6 in. on the seams and 6 in. to 8 in. in the field.
While the floor-sheathing crew finishes up, the rest of the team works on building and raising the wall framing before everyone moves on to installing ZIP System sheathing and flashing tape.
Follow more of the build on Instagram.
---
RELATED LINKS