Working With Stone Wool Insulation
Builder Jason Mollak overviews the installation details of Rockwool insulation on the foundation and exterior walls, in stud bays, and inside floors and ceilings.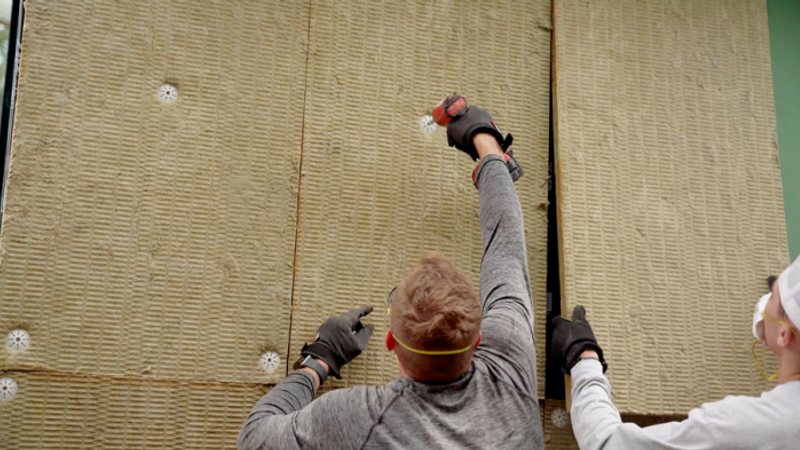 Insulation is a crucial part of any build to ensure occupant comfort and to keep energy costs low. At Fine Homebuilding House Nebraska, carpenter and homeowner Jason Mollak is working with Rockwool stone wool insulation in a few different areas of the build.
The basement houses two bedrooms and a living space, so it has to be comfortable and dry. Jason and his team insulated the interior concrete foundation walls with 1-1/4-in. Rockwool Comfortboard 80 before framing the walls. On the exterior of the house, the team is using Rockwool Comfortboard. It was fastened with screws and washers first, and then a furring strip was applied over the top with a lag bolt directly into the studs. This also acts as the building's rainscreen. Because Comfortboard is water resistant, anything that gets back behind the siding will run down the face of this to our drip edge and out below.
Rockwool Comfortbatt was used in the ceiling and exterior walls. The panels are friction-fit and cut easily with a serrated knife for an easy to install. On the upper levels, Rockwool Safe'n'Sound is used in between all the interior walls for a quieter space. Stone wool also offers an extra layer of fire protection because it's noncombustible.
Video shot by Glory Visuals