Introducing FHB House 2021: Nebraska
Builder Jason Mollak describes the goals for his custom-home build to accommodate his family of seven.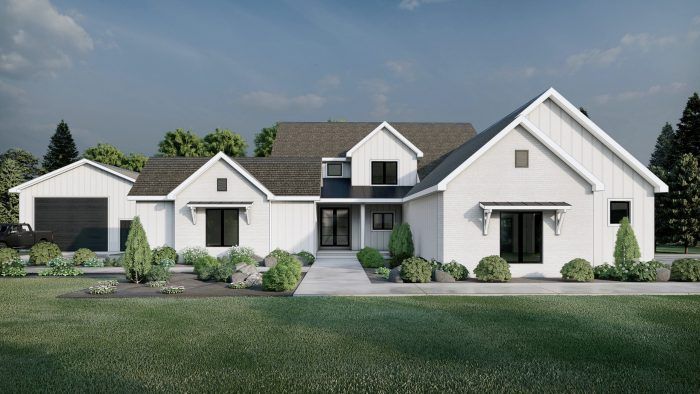 This year we break ground on my personal custom-home build. Finished, it will be a total of 4700 sq. ft., standing at a story and a half, with six bedrooms—plenty of room for my family of seven. Plus, we'll be building a shop space for my business operations and equipment storage.
My experience in the trades comes from finish carpentry. At the age of 18, I started working on production homes, gaining knowledge along the way. Eventually, I launched my own company, JPM Construction. While I still specialize in finish carpentry, we have always done our own projects ourselves. My wife and I have built three other homes together, with the last home and now this one  built completely ourselves.
Our main goals for this home are to create enough room to accommodate our large family, and for the house to be a comfortable retreat with both indoor and outdoor living spaces. It's important to me to keep the shop space nearby so I can work while also being nearby to help with my young family. We are contracting the build entirely ourselves, but are subbing out the main structure and rough-in work. We have built relationships with other companies, who are also friends and family, which will be helping out quite a bit in the process. From drywall on, we'll be doing the majority of the work.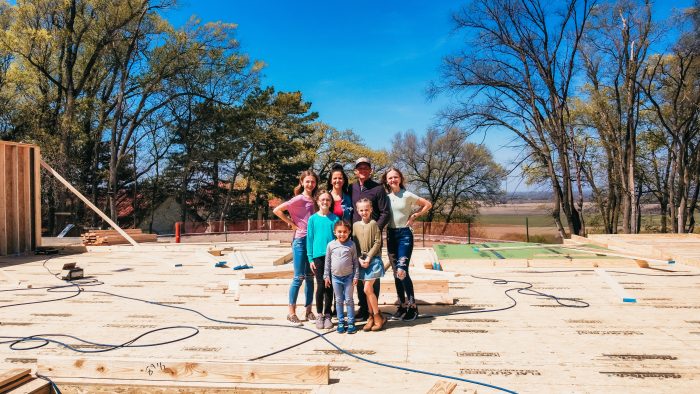 Building this house ourselves and for our family is a very personal process since we're giving our kids the opportunity to be involved. Whether it's helping with portions of the work, picking out their own spaces, or just coming to see me on the job, it's amazing to bring them on to the site and let them see what we have done. They gain knowledge many children don't have the opportunity to get by being able to see what it takes to build a home from the ground up. They see that it takes time and planning to finally get out of the ground, and that sometimes budgets don't allow for the latest and greatest.
In the end, I can't wait for them to look back on this and say, "Look what we built!"
Follow the complete progress of the build on Instagram @livingonskyline