Podcast Short: Water-Resistive Barriers
In this excerpt from Podcast Episode 141, Patrick, Rob, and Colin discuss water-resistive barriers, including a relatively new fluid-applied system.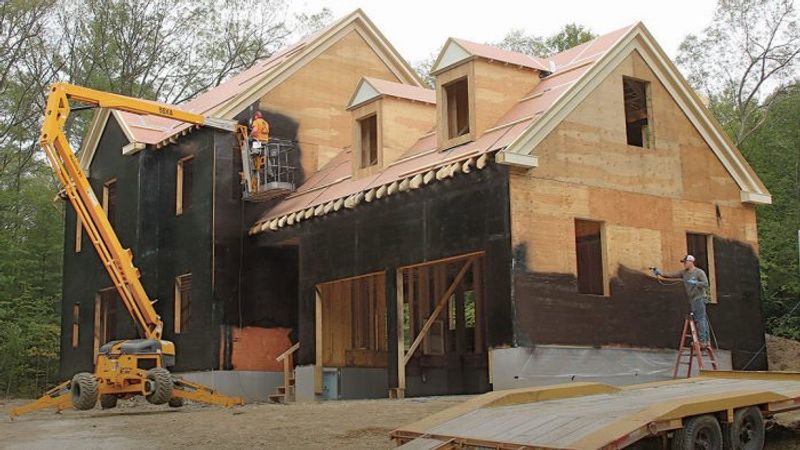 Justin Fink asked me to have a conversation regarding WRBs. Those who aren't into the geekery of home building would probably be happy to learn that WRB stands for water-resistive barrier. It's what goes on under your siding, and it's meant to keep water from damaging the sheathing and framing of your home. This came up because I was on a photo shoot recently where they were installing a spray-applied WRB, which looks a lot like foundation coating.
Watch now to hear what FHB editors Patrick McCombe, Rob Wotzak, and Colin Russell have to say, including:
How the liquid WRB is applied
Why the upfront cost may be worth it in the long run
How their experiences with other WRB materials and methods have gone
You can also listen or watch the crew answer all the questions from Podcast Episode 141.
---
RELATED LINKS