Finger Bandage
To hold bandages in place, self-adherent wrap contours to your finger and forms a tighter seal than standard first-aid tape.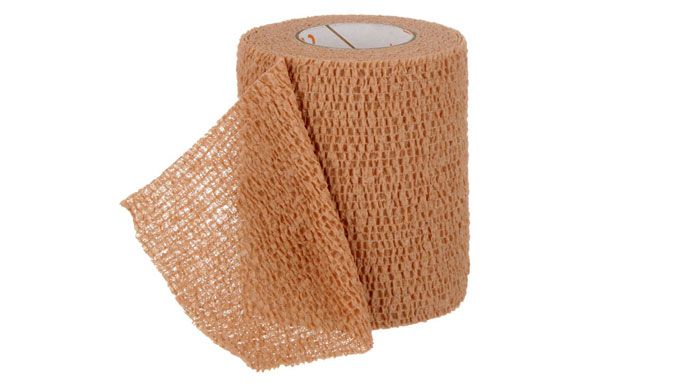 Bandages never seem to stay on fingers—and when they do, dirt and sawdust always seem to make their way beneath. For years I used first-aid tape to hold the bandage and keep out contaminants, but the tapes don't flex with your fingers. Looking for alternatives, I tried flexible self-adherent wrap (like 3M Coban), which is commonly used to provide compression and to isolate injuries, to cover the bandages and hold them secure. It works great, forming around the contours of your finger and even rounding over the tip. I use the 1-1/2-in.- or 2-in.-wide sizes.
—Mike Guertin, East Greenwich, R.I.
Edited and Illustrated by Charles Miller
From Fine Homebuilding #300
---
RELATED LINKS