The Concrete-Free Floating-Plywood Slab Assembly
Watch builder Josh Salinger show how to reduce the environmental impact of a new home by omitting the concrete from the ground-level floors.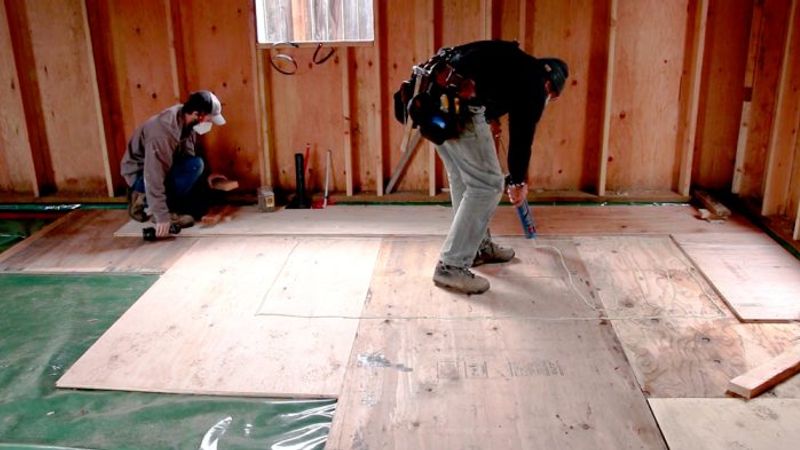 More than 10 billion tons of concrete are used each year, making it the second-most consumed substance on Earth (after water). Just the production process for cement accounts for 8% of all global greenhouse gas emissions.
In this video, Josh Salinger, owner of Birdsmouth Design-Build, is on-site in Portland, Ore., to show us how to create a more eco-friendly slab assembly by laying two layers of graphite polystyrene (GPS) foam insulation on top of compacted stone, covering that with a polyethylene vapor barrier, and finally topping it all off with two floating layers of tongue-and-groove (T&G) plywood.
RELATED LINKS