Tools & Materials
Install Deck Boards Quickly With New Fastener Tool
Trex's new fastener installation tool reduces installation time up to 50%.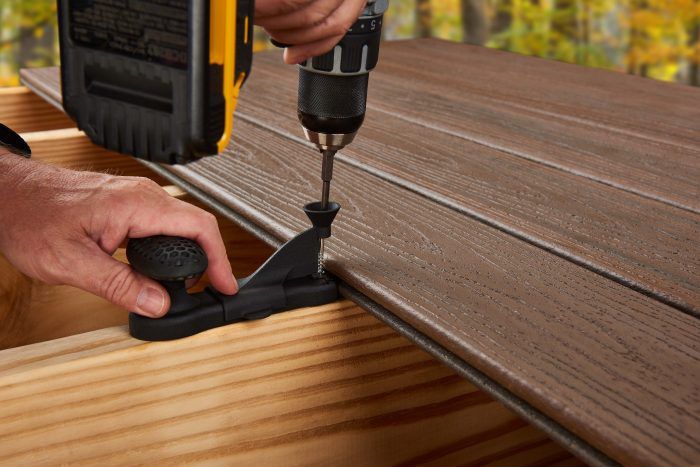 There's good news for all you Trex decking fans out there: Trex has just released their new Universal Fastener Installation Tool. This handy tool features a unique nose cone that guides bit tips precisely into the fastener head, reducing fastening time up to 50%. And let's face it, any way to reduce the monotonous time hunched over installing 725 deck fasteners is a welcomed improvement.
This is a lightweight tool with a rotating handle to maximize comfort, and it even has an onboard compartment to store an extra bit. It's designed specifically to work with Trex Hideaway Universal Hidden Fasteners, but those same fasteners are compatible with other brands of composite decking. You can buy the Trex Universal Fastener Installation Tool for $23 at a Trex dealer or at trex.com.
Photos courtesy of the manufacturer.
---
RELATED LINKS