Staying Put By Remodeling
With an addition and some reconfiguration, the owners of this home were able to create a modern kitchen with better connections to the rest of the house and the backyard.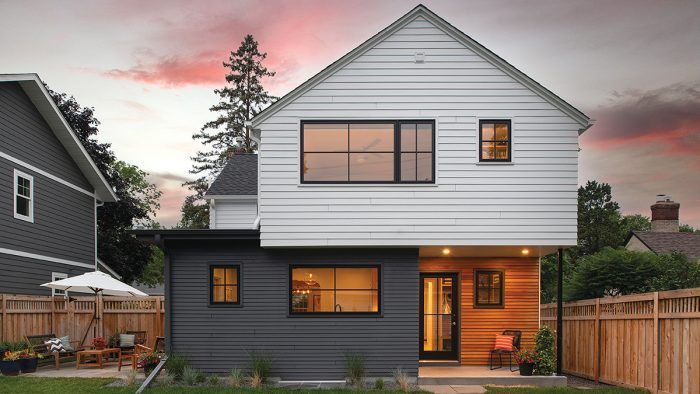 "The starting point for this project was an active young couple, two small children, two energetic dogs, and not enough space to accommodate everyone and everything." —Jim Scott, Locale Design Build
Not wanting to move from a neighborhood they loved, these clients sought a solution for their cramped kitchen, which was disconnected from the rest of the house, lacked key functionality, and did not take advantage of the incredible east morning light. They also desired better access to their outside spaces. Locale's design approach consisted of an addition and reconfiguration of the back of the home, resulting in more open connections among the living room, dining room, and kitchen, a larger, multiple-cooks kitchen with room for the whole family, and new door access to the patio in the backyard. Situated in the addition, the new kitchen is filled with natural light from windows facing east and south and connects, physically and visually, to the family's backyard.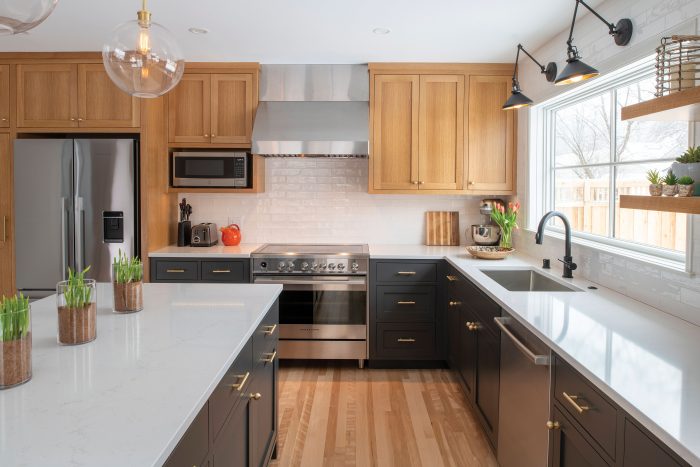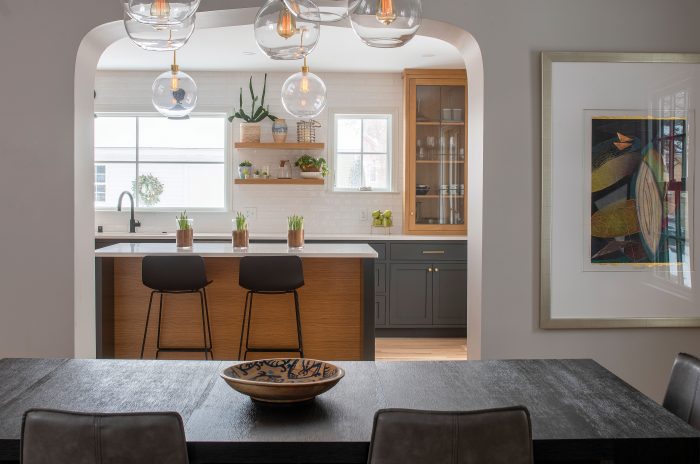 Homage was paid to the original home by creating arched openings that mimicked the home's existing details. At the same time, a more contemporary material palette was introduced using rift-sawn white oak and painted dark cabinets. The north "more opaque" side of the kitchen is mostly oak, while the lighter east and south elevations of the kitchen use sparser cabinetry and large windows to take advantage of all the natural light.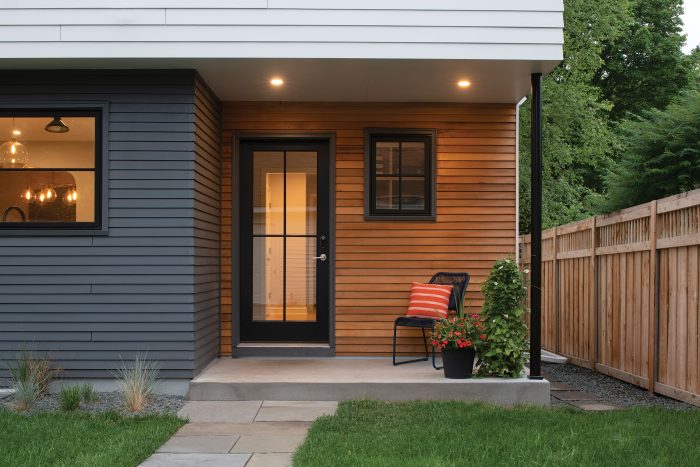 Designer/builder Locale Design Build, localedesignbuild.com
Location Minneapolis, Minn.
Photographer Scott Amundson
---
RELATED STORIES