Install Windows Flush
Use a long screw and a scrap piece of board to help get your windows square and level.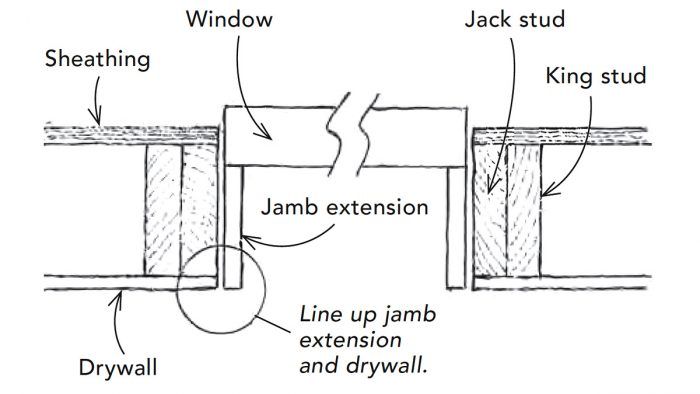 I've installed dozens of windows that had warped frames or cockeyed flanges either due to poor manufacturing or improper storage. Most window installers do a decent job getting their windows square and level, but there are other considerations that are often overlooked. It can be difficult to get the jamb extensions of an out-of-whack window to line up exactly with the drywall so the finish carpenter doesn't have to shim, trim, or bash in drywall to create a clean and consistent casing-jamb connection.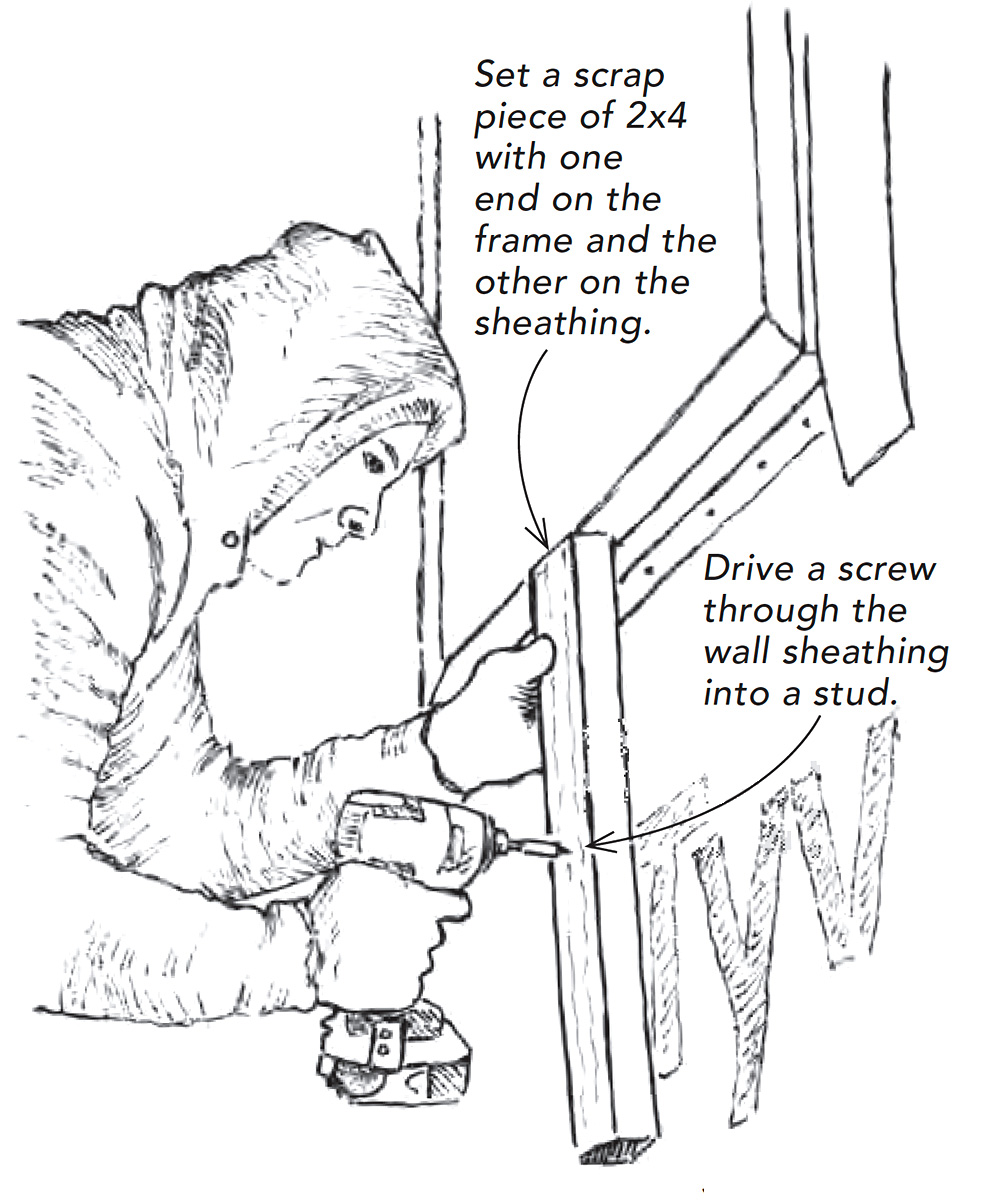 To wrangle in unruly windows, I use a little leverage in the form of a scrap piece of board and a long screw. I simply set one end of the board on the window frame and the other on the sheathing. I then drill a screw through the board and into the wall at a stud location. I slowly tighten the screw until my helper inside tells me that everything is aligned. This technique works great when conforming a wonky window to a flat wall, but you need to make sure that you don't reshape a perfectly fine window to a wonky wall. Always check the reveals between window frames and sashes to ensure that the weatherstripping is aligned and that the window operates smoothly. You might want to protect windows that have thin aluminum cladding with a rag or a piece of foam, and don't forget to cover the screw hole with seam tape when you're done.
—Travis Larson, Marine on St. Croix, Minn.
Edited and Illustrated by Charles Miller
Published in Fine Homebuilding #308