Reverent Texas Renovation
A modern update of a house designed by architect Frank Welch puts an emphasis on the client's love for cooking and entertaining.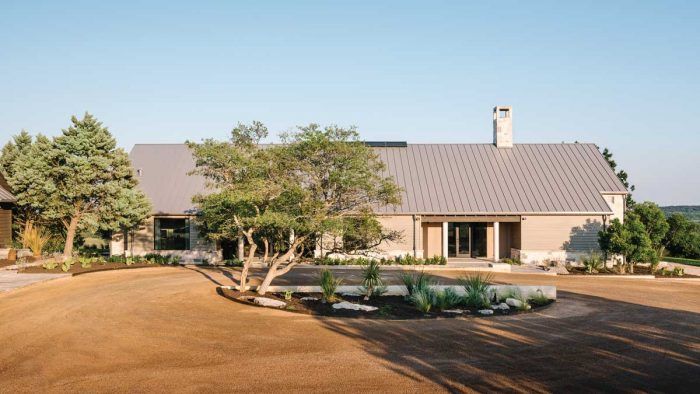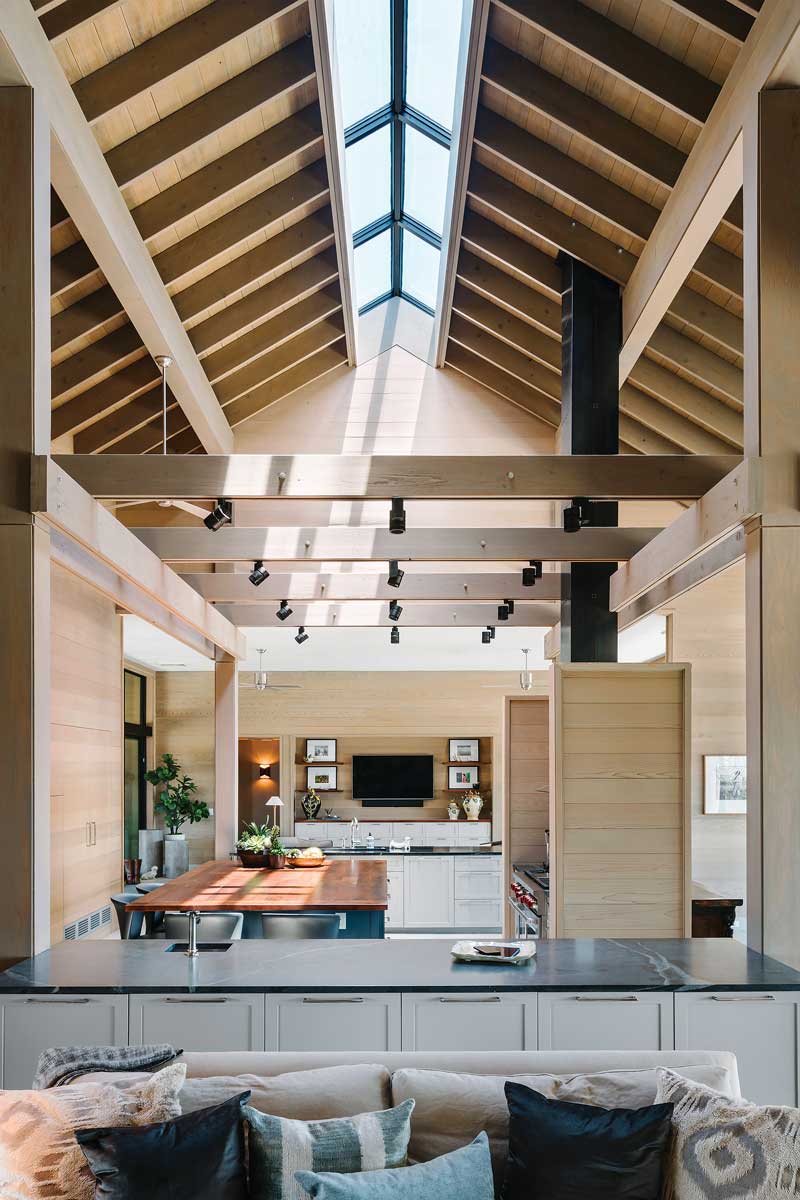 Renovating a house designed by architect Frank Welch, Jay Corder approached the project with the respect due the father of Texas regional modernism, along with an appreciation for the client's needs—a love of cooking and entertaining were key drivers of the updates. The result is a tightly restrained revival of Welch's original vision with an unmistakable modernist vibe.
First, the renovation process required the house to be carefully peeled back nearly to its bones. Signature Welch gestures—concrete columns, a distinctly simple roof atop an orthogonal boxlike volume, and clear hierarchy of tight detailing and receding covered porches—were all retained and refined. The updated materials with a focus on regionality and durability carry the design forward. The new fenestration scheme allows for bigger windows and interrupted spans of glass that blur the lines between inside and out.
Interior designer Kasey McCarty developed a scheme using modern materials that brightened the interiors and lifted some of the original 1990s-vintage heaviness from the space. Corder and McCarty lightened and pared down the existing details to reinforce the house's diagram and open its visual and literal connections to the land. The kitchen is located at the heart of the house's diagram, flanked by two living areas and the dining room. Opening the kitchen was important to allowing the structure of the house to come to the fore.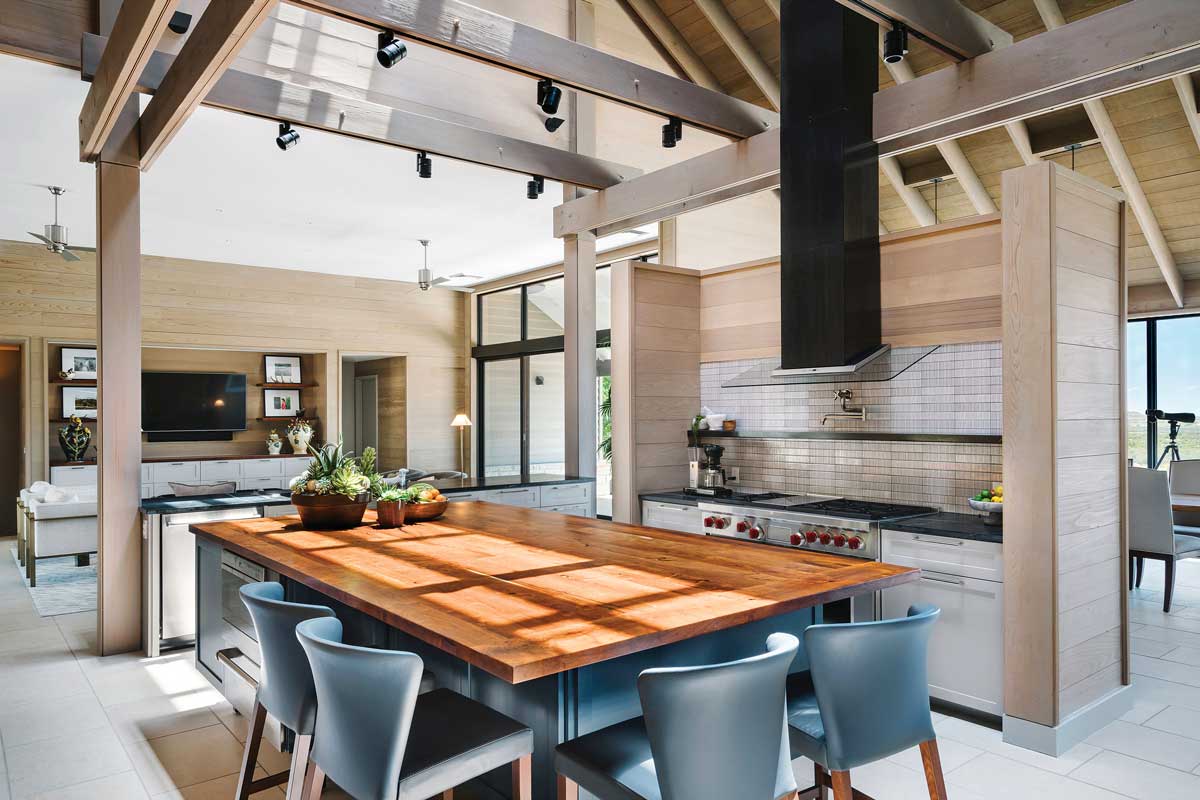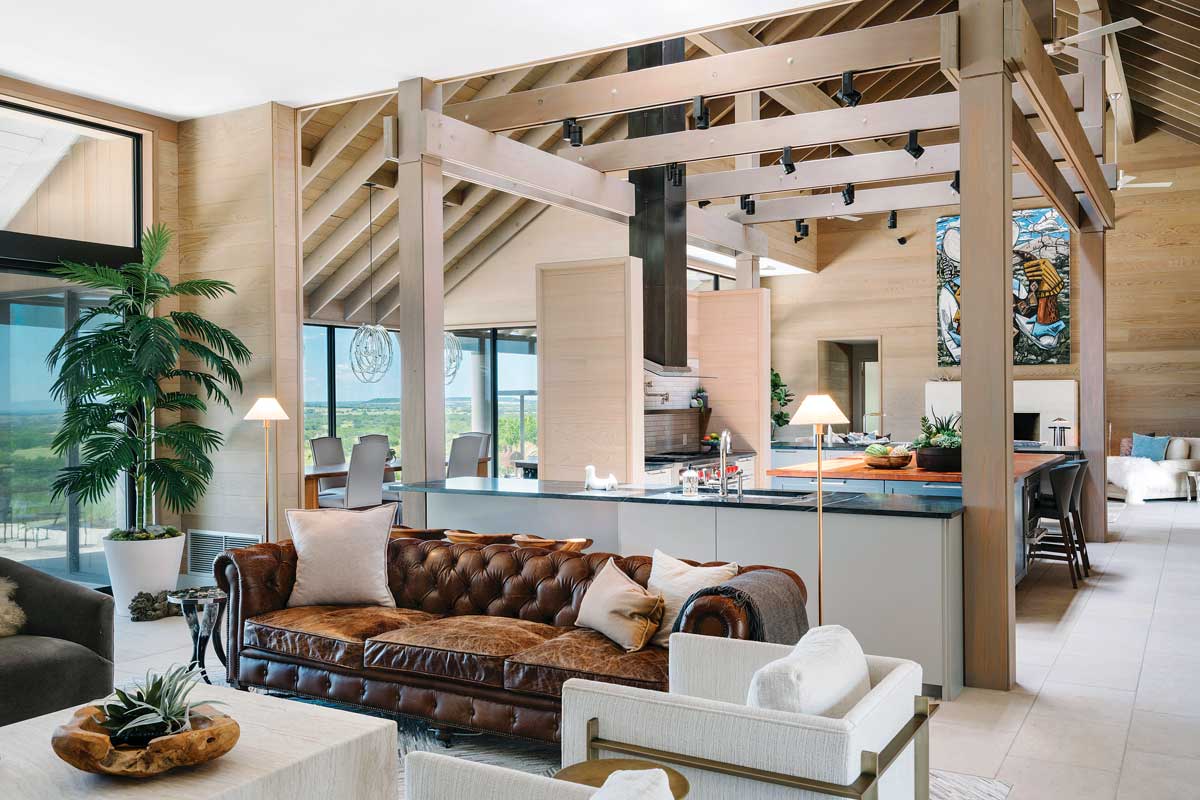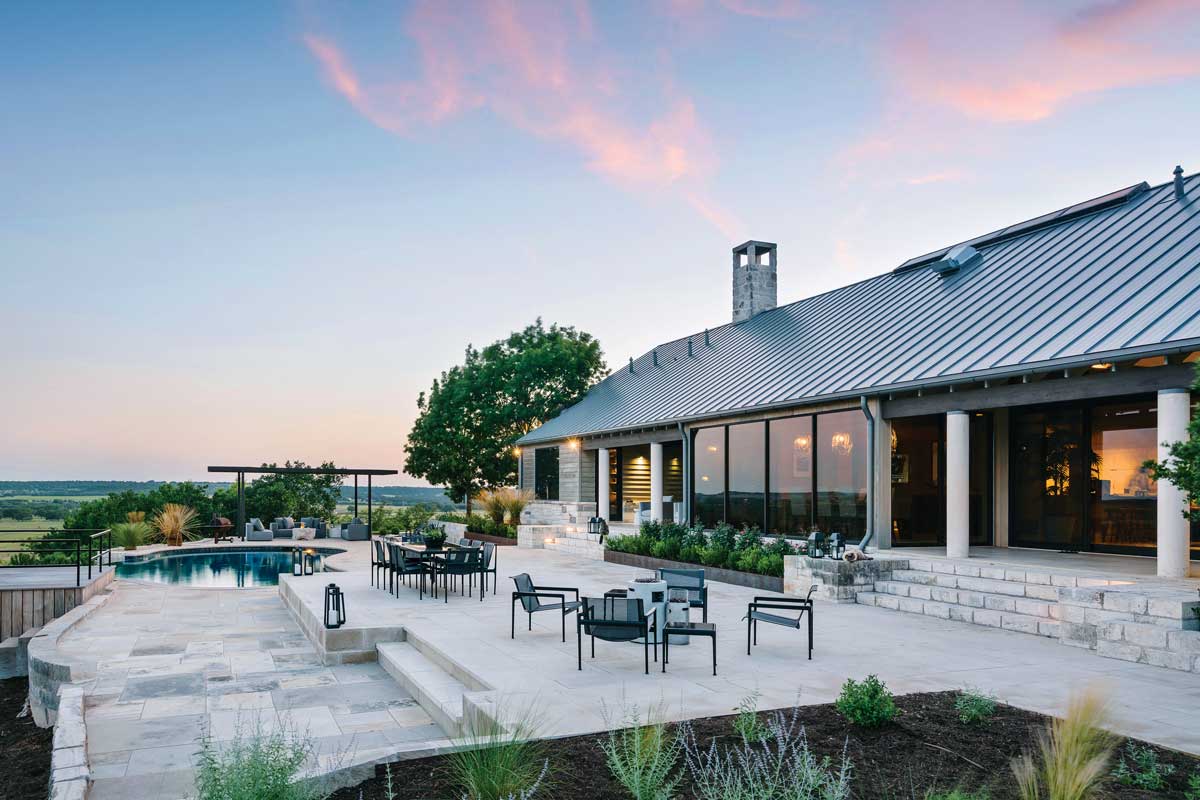 Architect Jay Corder and Travis Habersaat, Jay Corder Architect, jaycorderarchitect.com
Interior designer Kasey McCarty Interior Design, kaseymccarty.com
Location Lampasas, Texas
Photos Chase Daniel
From Fine Homebuilding #308
---
RELATED STORIES