Lantern-style-tile Jig
A creative solution for when this type of tile doesn't work with your tile saw.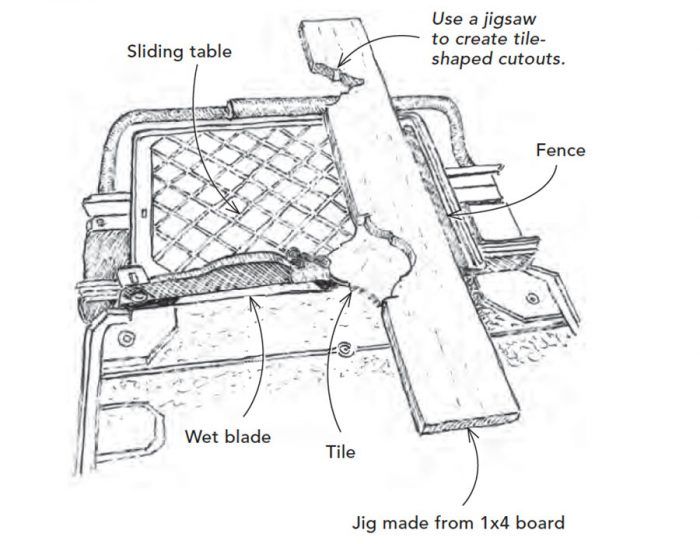 My last kitchen remodel included a backsplash made out of lantern-style tiles, which rendered the fence and miter gauge on my tile saw pretty much useless. Before I even thought of slathering adhesive on the wall, I made a jig out of a 1×4 board. I traced the tile shapes onto the board and then cut them out with a jigsaw.
The jig has two tile-shaped cutouts so I can cut the tile both horizontally and vertically. For most cuts, I just make a mark or marks on a tile, slide the jig into position, hold the jig against the fence, and push the tile through the blade. Multi directional cuts require using both cutouts on the same tile. If I have to cut a bunch of tiles the same size, I line up the jig and clamp it to the fence on the sliding table. Just make sure you don't push the jig too far into the blade or you will cut it in half.
—Randy Grone, Shakopee, Minn.
Edited and illustrated by Charles Miller. From Fine Homebuilding #314