Modern House in the Trees
This home includes expanses of glass, including glass floors, that encapsulate tree-canopy views.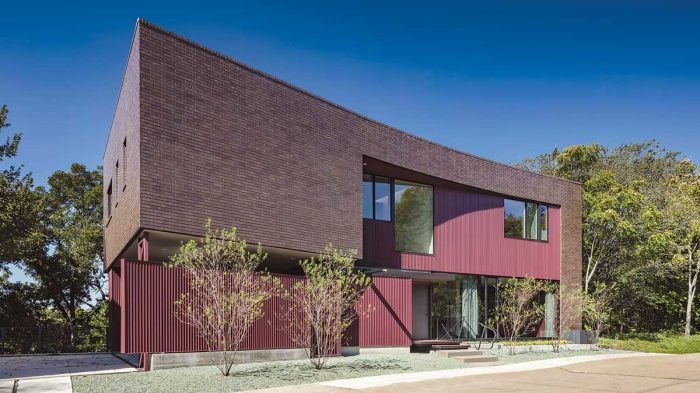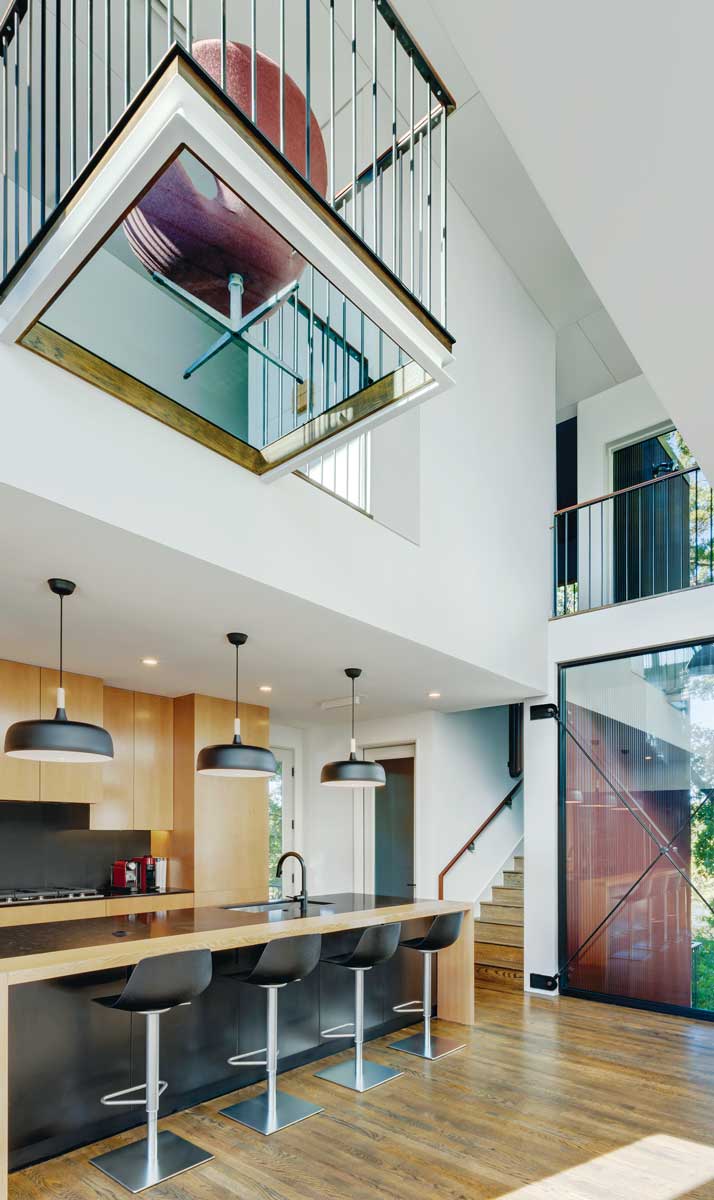 Located in Dallas's Urban Reserve neighborhood of modern homes with tree-canopy views, this house sits on a 5000-sq.-ft. lot distinct from the others in that its long view faces the street and there is a 25-ft. drop off the back of the property into a ravine.
With only 30% of the lot flat enough to build on, the project was a puzzle the architect solved by creating a cantilevered design, suspending portions of the home (the stairs and the deck off the back) over the edge of the cliff to make room for the parking pad, kitchen, living room, dining room, and half-bath, all on the 900-sq.-ft. ground floor. The upstairs contains the primary bedroom suite, laundry, small office, and two bedrooms with a shared en suite bathroom. While taking the home into the treeline was a practical choice, it also sparked an idea for breathtaking aesthetics that connect it back to nature. The A. Gruppo team designed expanses of glass, including glass floors, that emphasize transparency and open the home to views of the tree canopy, making it feel like a treehouse.
Architect/builder A. Gruppo Architecture Design Build, agruppo.com
Location Dallas, Texas
Photos Charles Davis Smith FAIA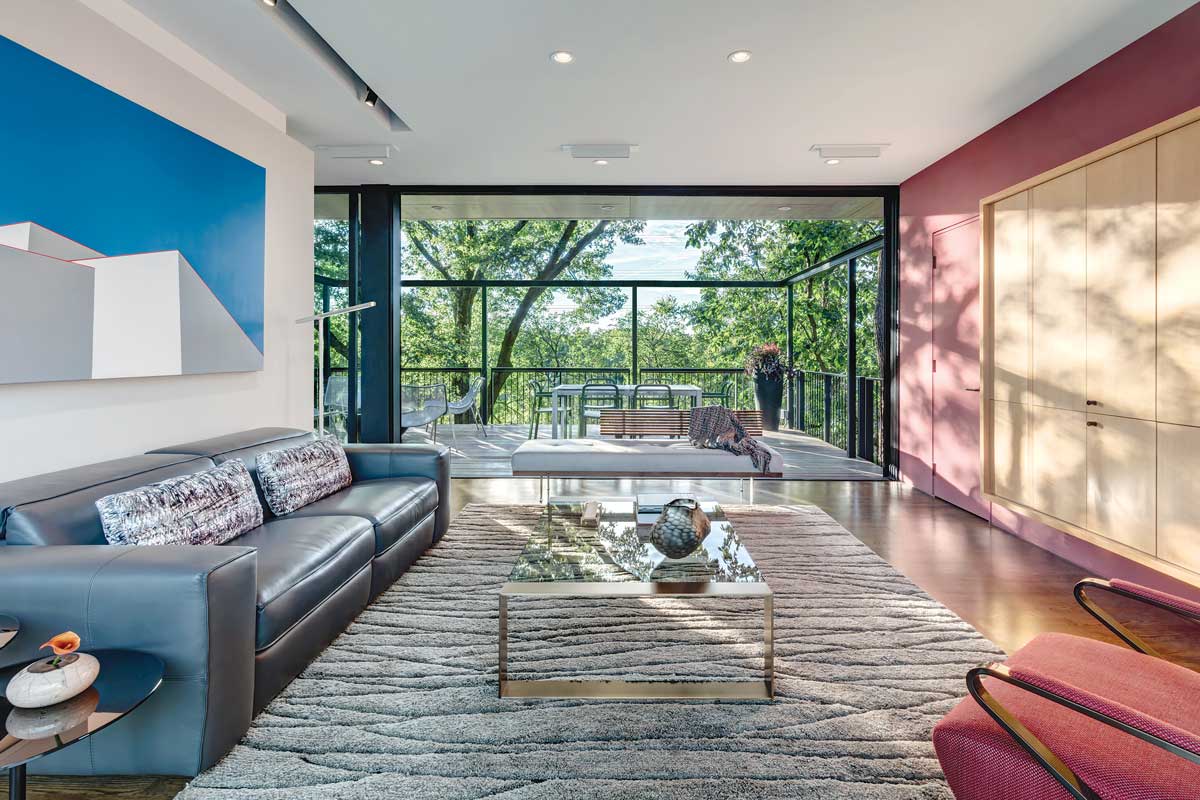 From Fine Homebuilding #309
---
RELATED STORIES