Thermal Break: Insulating the Slab Edge
Insulating the edge of your slab improves indoor comfort and conserves energy.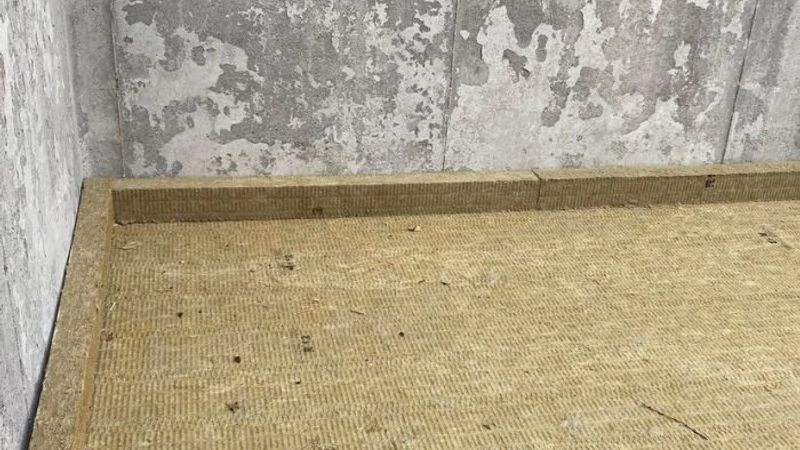 We talk a lot about the details critical to making our homes durable and efficient. One of these details is slab-edge insulation: the crucial thermal break from the foundation wall to the concrete slab that makes up the basement floor.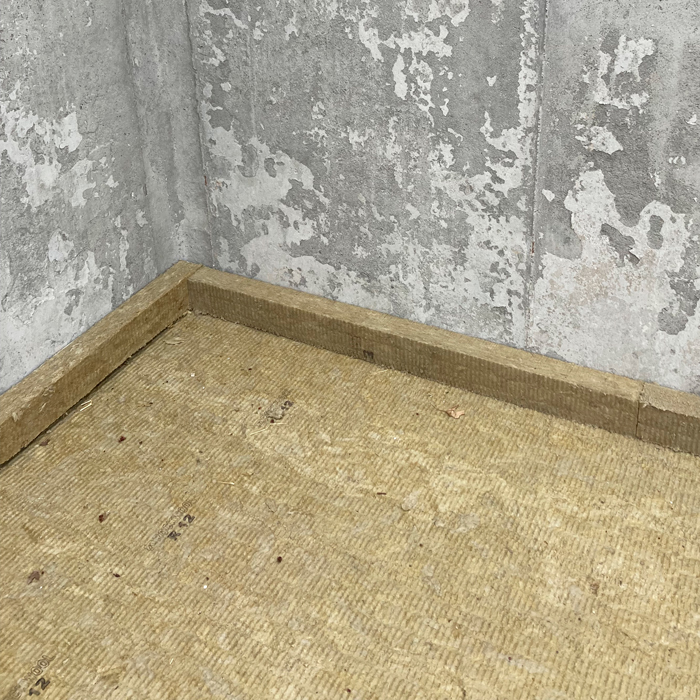 Placing insulation under the slab to reduce the energy loss to the 50°F temperature constant at 10 ft. below grade is tremendously beneficial in reducing the load on the home's heating system. But if we don't continue that insulation over the top of the footing and up the foundation wall, we hit that cold concrete and the conductive heat loss to the earth is relentless for the life of the home. By isolating that slab from the earth and from the concrete that is touching the earth, we improve indoor comfort, conserve energy, and reduce heating bills. By making this decision in the design stage and prior to energy modeling, we can even potentially reduce the size of the furnace to address this reduced load, thereby saving money on initial equipment costs as well as the expense of operation. All it takes is a little planning and well-placed effort (and in this case at Fine Homebuilding House Kansas, a 4-in.-tall strip of R-12 Rockwool Comfortboard) to reduce energy consumption by 10% to 20%, according to the DOE (Department of Energy).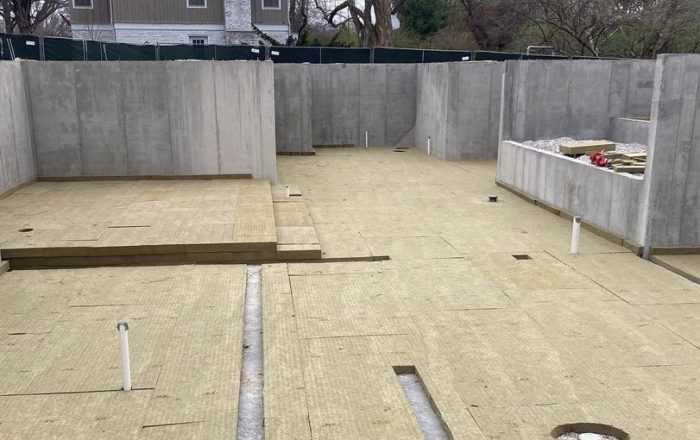 For years, Steve Baczek has been demonstrating how the continuity of each of the control layers is critical, and particularly that this thermal boundary must be maintained around all six sides of the home to provide for both comfort and efficiency. On this build, we'll keep the break going up the foundation wall into the rim joist and floor system, then we'll transition our Rockwool above the subfloor to cavity insulation with Zip System R-sheathing for an exterior thermal break as well.
Photos and video courtesy Travis Brungardt, Catalyst Construction
---
RELATED STORIES