Design
Bathroom Remodel with a Sauna
A near gut remodel turns a dated 1980s bath into a luxurious retreat.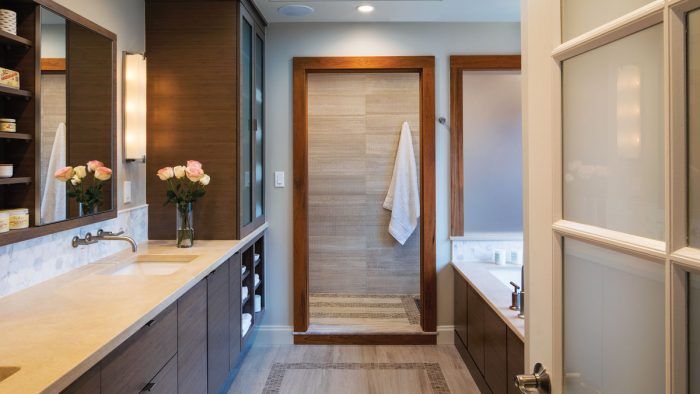 Almost completely gutting this room—relocating all the fixtures except the toilet, moving the sauna up from the basement, and reducing some of the floor space in the center—turned a dated 1980s bath into a luxurious spa-like retreat. A tiled walk-in shower and built-in tub replaced a dysfunctional and difficult-to-access jetted unit. The existing bath's large corner linen closet and vanity, as well as a smaller linen closet in the hall, were removed to accommodate the relocated sauna, a towel-storage cabinet, a double vanity, and a larger hall-accessed linen closet. A drying-off area was added between the new shower and sauna. While the floor space between the vanity and tub was somewhat reduced, the bath still retains a feeling of spaciousness. Muted colors, satin-etched glass for window and door panels, and the use of natural materials such as bamboo cabinets, limestone countertops, and marble tile all contribute to the relaxing experience the homeowners enjoy each day.
| | |
| --- | --- |
| | |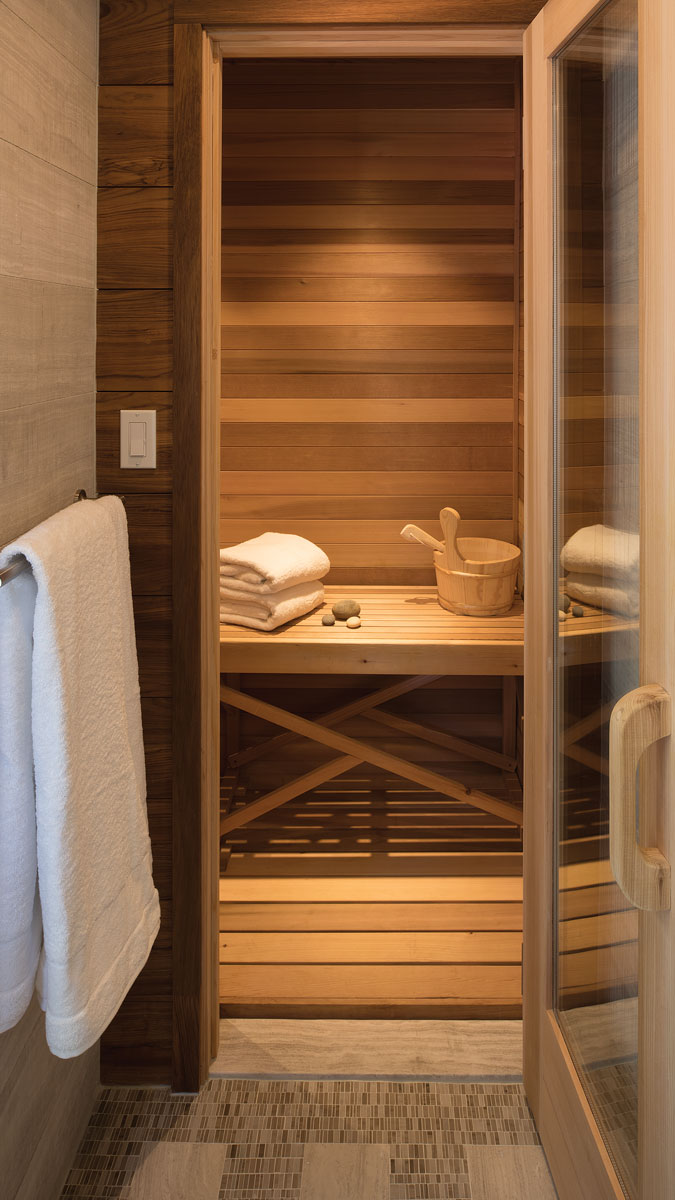 Design: Rob Brennan and Lili Mundroff, brennan+company architects, Ellicott City, Md., brennanarch.com
Construction: Roberto Naranjo, Naranjo-Olmedo Builders, Silver Spring, Md.
Photos by Anne Gummerson, annegummersonphoto.com
From Fine Homebuilding #295
Previous:
Midcentury Bathroom Makeover
Next:
Revamping a 60-Year-Old Bath