Replacing a Bathtub
Use these tips for buying, installing, and connecting plumbing lines to a new tub in an existing bathroom.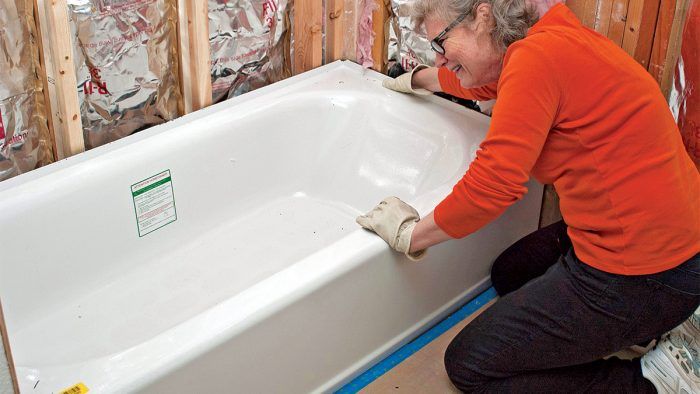 This article shows how to install a tub that has its drain hole in the same place as the old tub you are replacing. Carefully plan how you will attach the waste-and-overflow assembly, especially at the tub's drain hole. In the situation shown here, there is easy access to a trap from below, so you can install the assembly before dropping in the tub. If there isn't an adjacent wall or ceiling that you can reach the drain assembly from after the tub is in place, you can buy some tubs with removable front panels that give access to make drain connections.
TIP: Be sure to buy a tub with either a right- or left-hand drain to match your plumbing. Most alcove tubs are 60 in. (5 ft.) long, but check to be sure; you may need to buy a 66-incher or another size. Also check the width. If the new tub is narrower than the old one, you may need to patch or redo the bathroom flooring. Also check to see that the drain hole (or outlet) is in the same position as the old tub; if not, you will have to modify the drain lines.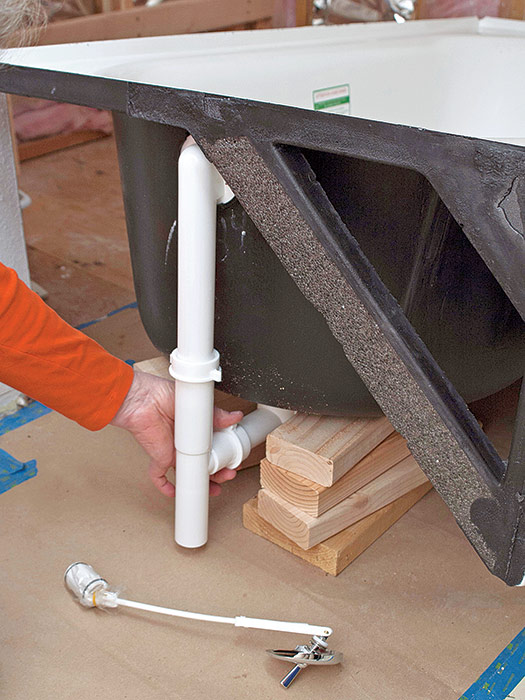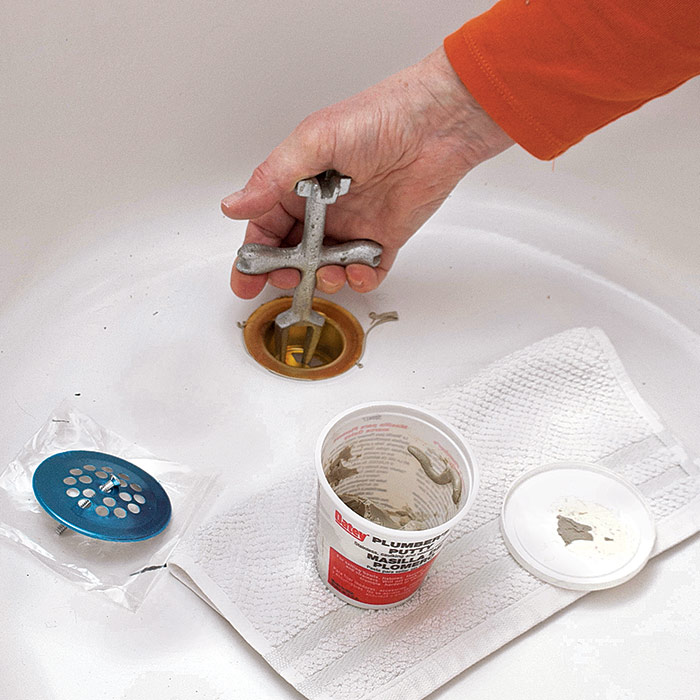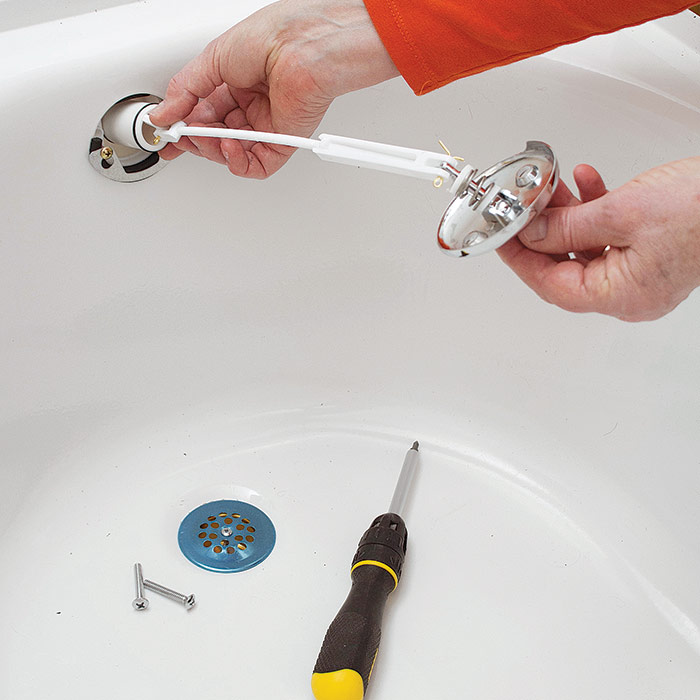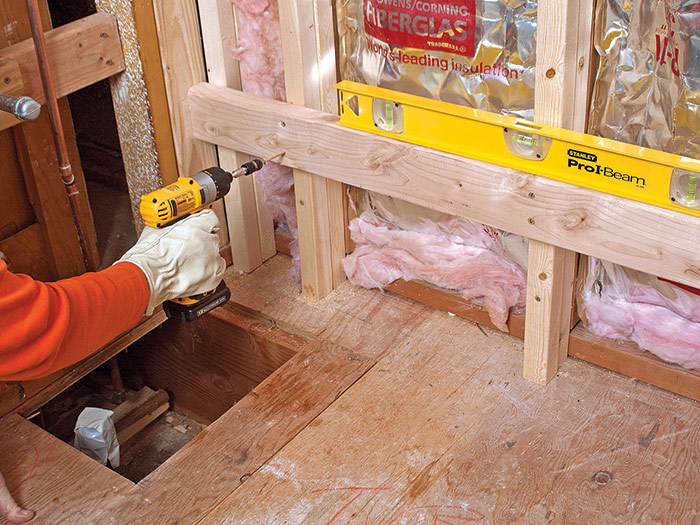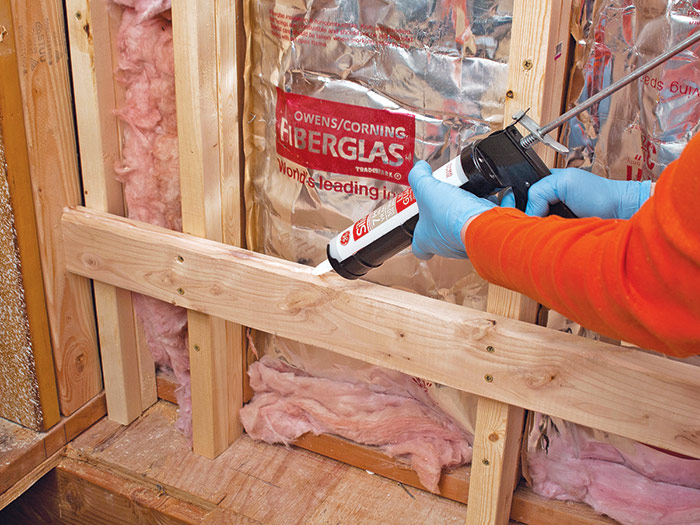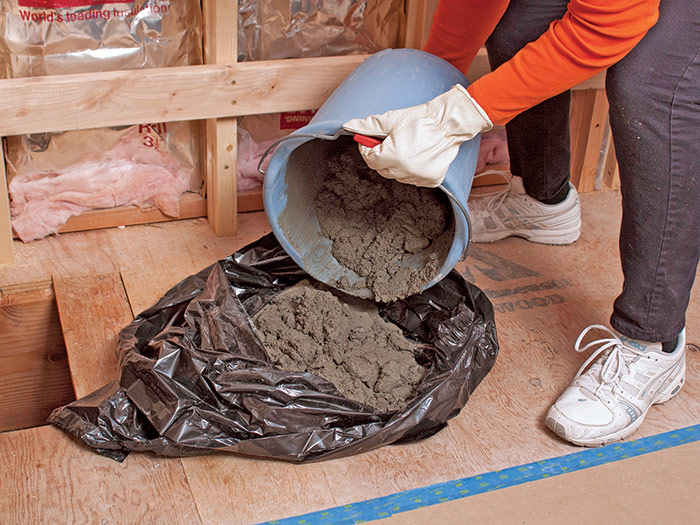 Support with Mortar as Needed
Some tubs have an integral base that stiffens the tub, but many tubs need a layer of mortar as support. (The tub should not flex at all when you stand on its floor.) To contain the mortar and keep your site clean, place about a square foot of mixed mortar in a large plastic bag, centered under the middle of the tub's floor.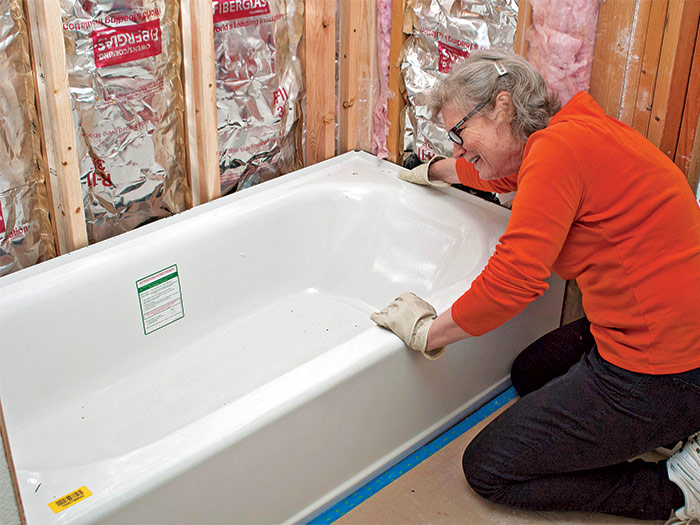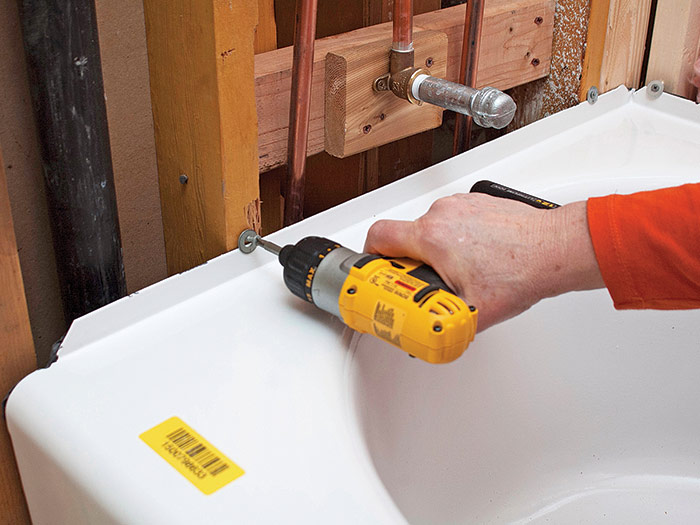 TIP: Center the tub between the two end walls. At the back wall, install it tight to the studs. Test with scraps of backerboard to make sure the finish surface—either tiles or solid surface—will lie flat and clear the tub's flange and the fasteners you install.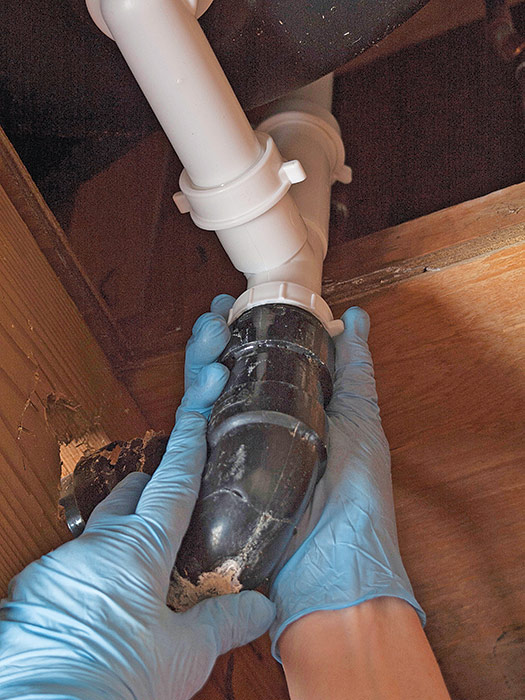 ---
Excerpted from Plumbing (The Taunton Press, 2016) by Steve Cory.
Previous:
A Vessel-Sink Conversion
Next:
Installing a Tub Faucet