Design
Building a Net-Zero Production Home
Low energy costs don't have to come at a high price if a new house is thoughtfully designed.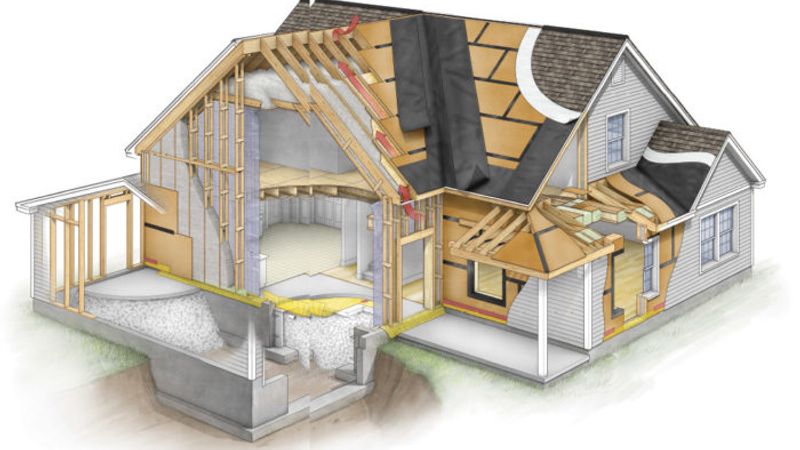 Fine Homebuilding launched the FHB House series with a custom-designed and custom-­built ­demonstration house in Rhode Island. FHB House program was created as a resource for builders and designers. With an in-depth ­exploration of the different approaches builders take when constructing high-performance houses, we intend to ­foster a ­conversation about design, envelope assemblies, materials, and craftsmanship. Building on the momentum from the 2016 project, this year's FHB House is a production-built house in a small development of net-zero-ready houses in Wilder, Vermont, all with a focus on affordability and universal design principles. The design is intended to be quickly built and easily duplicated while meeting stringent air-sealing and performance standards and a strict budget. To remain competitive in their market, the houses in this area need to sell at approximately $140 per sq. ft., even considering the lower heating and cooling costs of a net-zero house, so it is critical to drive construction costs as low as possible while maintaining performance.
In the video above, we take you onto the jobsite to watch the construction of this energy efficient home. Last year, we focused on a custom project … This year, it's all about production style building. Watch as we learn how to balance affordability and energy efficiency.
From Fine Homebuilding #268
To read the entire article, please click the View PDF button below.
View PDF
Previous:
6 Tips for Net-Zero House Design
Next:
Affordable Net Zero