Open-Cell vs. Closed-Cell Foam Insulation
Learn in which applications it's best to go with closed-cell insulation.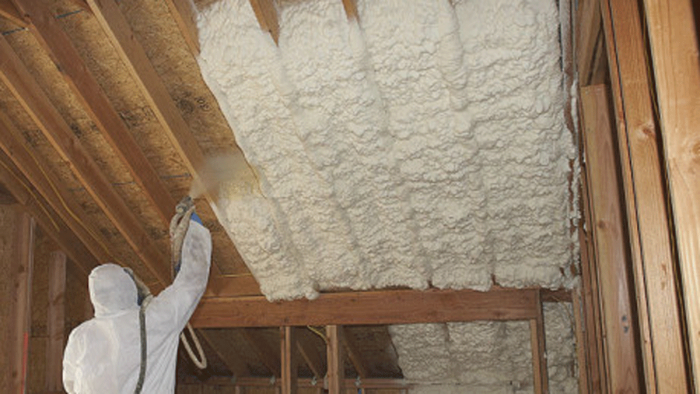 To insulate 2×4 walls and 2×6 rafter bays, a spray-foam contractor suggested closed-cell foam since I don't have a lot of framing depth and need to hit certain R-values. I thought open-cell foam was preferred when insulating roof decks and some walls. I'm using closed-cell in the basement, but is it also best upstairs, particularly against the roof deck?
– Kurt McInness, New Hartford, CT
Senior Editor Martin Holladay replies: In unvented roof assemblies, open-cell foam has been associated with damp roof sheathing and sheathing rot, so closed-cell foam is usually preferred for this application. Closed-cell foam has a higher R-value per inch and is vapor impermeable. It also will perform better below or above grade. Cold-climate builders using open-cell foam in an unvented roof assembly can reduce the chance of damp roof sheathing by installing drywall painted with vapor-retarder paint. Hot-climate builders need to heat the attic during the winter and cool it during the summer.
Photo courtesy of CertainTeed
Previous:
Getting Spray Foam Right
Next:
Closed-Cell Foam between Studs Is a Waste