Sponsored Post
Wall Framing at its Best: TimberStrand LSL
Sponsored by Weyerhaeuser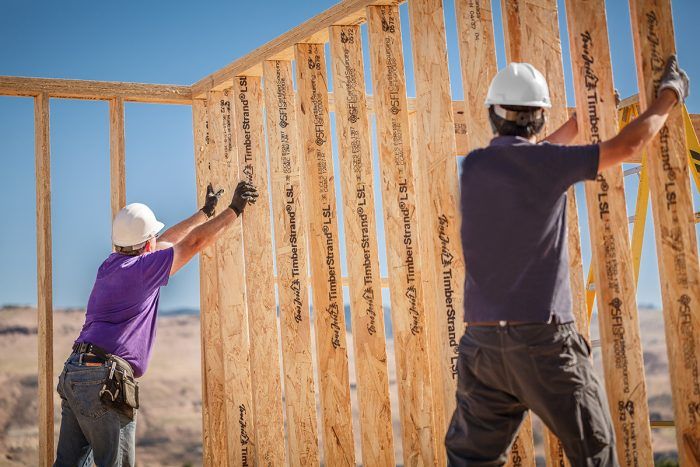 For most of a home's walls, solid-sawn lumber studs perform well and are straight enough that builders and their homeowner-clients are happy with the results. But some walls require extra attention—and a sturdier, straighter, engineered product—to prevent callbacks.
By applying a "Zone Framing" solution that switches engineered lumber for solid-sawn during construction, builders can prevent callbacks for a home's problem zones, like kitchens, bathrooms, laundry rooms, staircases and hallways. The reason: Engineered products like TimberStrand® LSL from Weyerhaeuser don't shrink, bow and twist behind the walls like solid-sawn studs are prone to do.
The result is a straighter vertical surface that saves contractors the time they might have spent fighting with wavy walls while installing cabinets and backsplashes, or while building tall walls.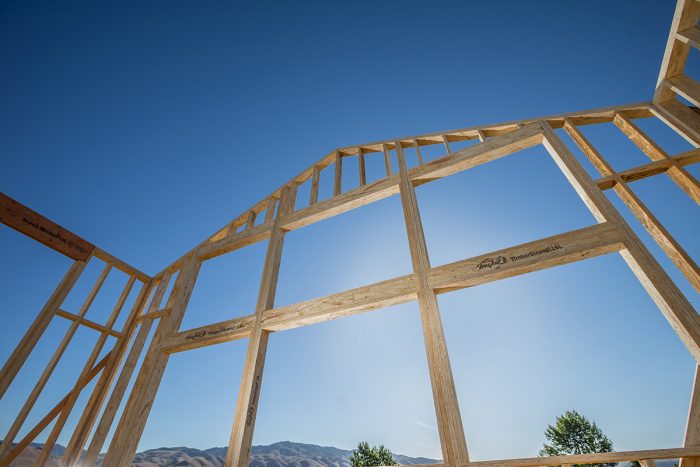 Here are a couple zones in the home where straight walls are critical and where engineered wood can save a building crew time, trouble and the cost of responding to customer complaints.
Cabinet walls. Kitchen, bathroom and laundry room walls have to be flat to correctly support tile, cabinets, backsplashes or stone countertops. Attaching a cabinet or another heavy, decorative surface to a wall that isn't perfectly square forces the trim carpenter or tile installer to trim and shim to make the attachment material fit the inconsistencies in the wall. Even then, a cabinet is likely to appear slightly crooked once it's hung; a shallow backsplash surrounding a granite countertop could wind up with a gap between it and the wall.A wall crafted with TimberStrand® LSL, on the other hand, saves the carpenter from having to cull through a stack of solid-sawn lumber to find the straightest ones, as engineered products are uniformly straight.
Tall walls. Two-story foyers, vaulted ceilings over great rooms and open staircases with large windows appear to be here to stay. So is the need for extra-long studs that allow for full-height framing of multiple-story walls.The challenge: The International Residential Code's stud tables stop at 10 feet, so framing with studs that are longer than that requires the builder to size them. That requires the builder to consider variables like wind speed based on the home's location; the amount of weight the wall will support; the size of the wall's windows; and the impact of the home's exterior cladding material, which will determine the allowable deflection of the wall.
Replacing solid-sawn lumber with TimberStrand® LSL, available in lengths up to 48 feet, eases that burden because the product comes with design tools and technical support, freeing the builder from creating the design independently.
Renee Morgan is a Product Support Engineer based out of Charlotte, NC. She is a civil engineering graduate of the University of Tennessee. During her 10+ years with Weyerhaeuser, Renee has provided technical support for Trus Joist products for residential and multifamily applications in the Eastern US markets.