Multi-Purpose Doorpull Jig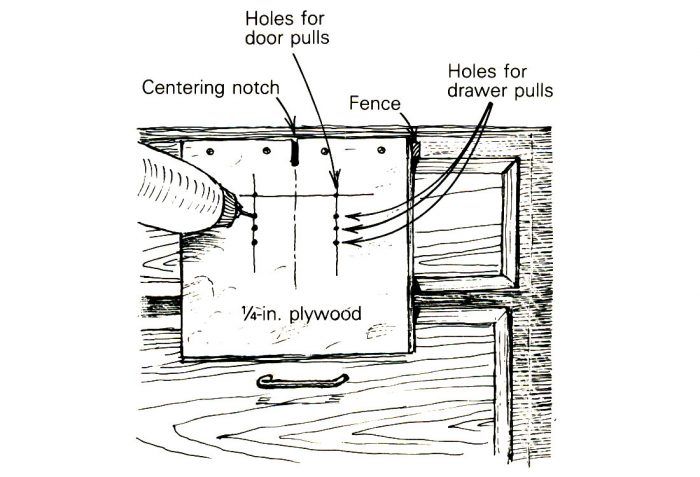 The drawing shows a jig I use for quickly locating the screw holes for cabinet pulls. In the application illustrated here, the jig is being used on a drawer front. The notch at the top of the jig is aligned with a pencil mark on a piece of tape that indicates the center of the drawer. Drawers of different depths require their pulls to be placed at different distances from their top edges — hence the series of holes.
To use the jig for locating pulls on cabinet doors, I rotate the jig 90° and align its edge with the door's top edge or some molded detail in the door. The jig is laid out with equal distances from its sides to the pull holes, allowing it to be flipped to do right-hand or left-hand doors.
Mark Hallock, Capitola, CA