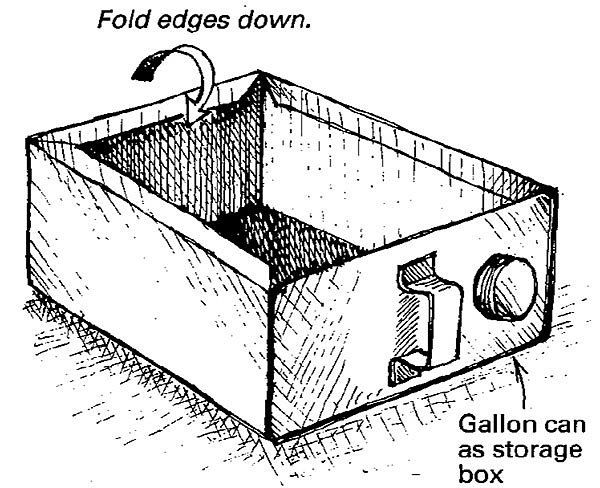 Keeping supplies organized in my shop is a high priority, and so is recycling. Here's how I accomplish both. Whenever I use up the contents of a gallon can — the kind that contains paint thinner, kerosene, etc. — I turn the can into a box.
As shown in the drawing, I cut away most of one of the sides, leaving 1/2-in. wide tabs along the edges. I cut the tabs at the corners at 45° angles, then I fold the tabs down.
I have about 60 of these boxes, holding bolts, nails and assorted hardware. I used a felt-tip pen to label each box on its handle end, so I or my helpers can easily find what we need.
Casey Celusnick, Vieques, PR