Tools & Materials
I-Driver PS10-2 Cordless Drill-Driver Review
Bosch's I-Driver features a head that adjusts in five stops from 0 degrees (parallel to the handle) to 90 degrees (perpendicular to the handle), allowing it to drive screws in tight places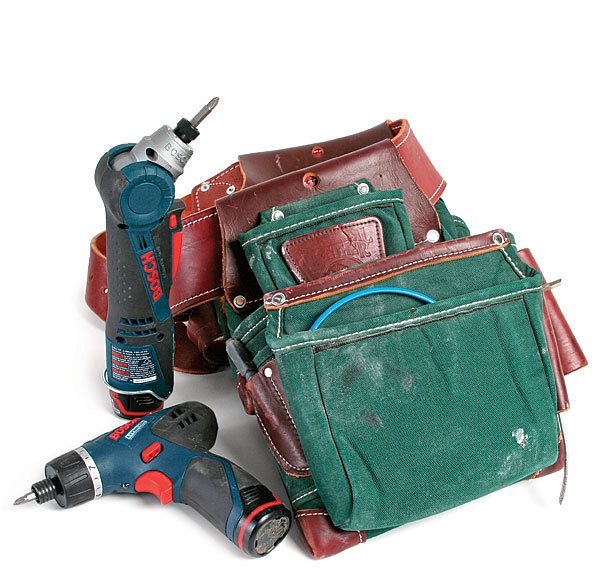 As a dyed-in-the-wool tool fogy, I'm always leery of new technology, which most often is heavy on gimmicks and short on real improvements. When I got my hands on Bosch's new I-Driver (PS10-2), I was skeptical. At first glance, the tool looked like those handyman specials that drive three short screws into cottage cheese before giving up the ghost. In this case, however, nothing could be farther from the truth. This tool has all the solid engineering and power we've come to expect from Bosch, but in a lightweight, compact package. The secret is lithium-ion (Li-ion) battery technology.
I put the driver to work right away, easily driving 2-1/2-in.-long bugle-headed screws into both pine and oak. The I-Driver features a head that adjusts in five stops from 0 degrees (parallel to the handle) to 90 degrees (perpendicular to the handle), making it great for driving screws in tight spaces.
Some features of the I-Driver took a bit of getting used to. The barrel grip didn't immediately feel comfortable, and the slow-start feature bothered me at first. When I had to drive a screw one-handed with my left hand, though, the slow start made that job easy. Instead of slipping when the torque becomes too great, the electronic clutch causes the tool to just stop. Often a screw can't be backed out at the same setting, giving the impression that the battery is dead. Increasing the torque setting solves the problem, but at the expense of convenience. The Bosch folks said that the electronic clutch is necessary to maintain the tool's compact configuration. The I-Driver comes with two batteries and a 30-minute charger in a Cordura cloth case. For this old tool fogy, this driver is an exciting foray into a technology that lives up to its hype.