Tools & Materials
Pocket Driver PS20-2 Cordless Drill-Driver Review
Bosch's Pocket Driver sinks screws into pine almost perfectly without overdriving them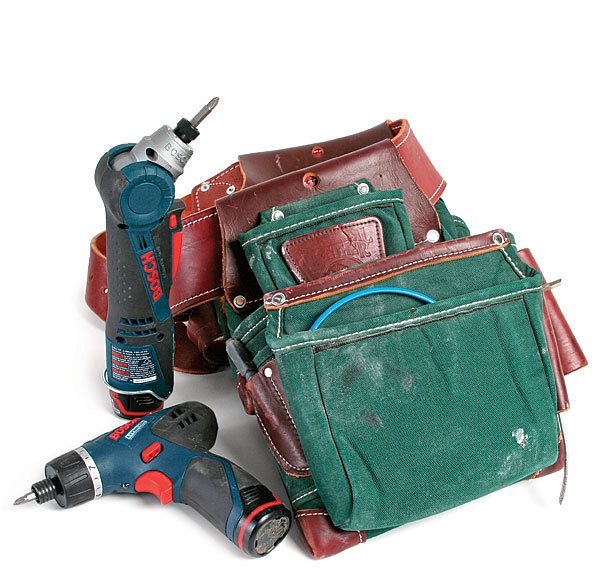 As a dyed-in-the-wool tool fogy, I'm always leery of new technology, which most often is heavy on gimmicks and short on real improvements. When I got my hands on Bosch's new Pocket Driver (PS20-2), I was skeptical. At first glance, the tool looked like one of those handyman specials that drive three short screws into cottage cheese before giving up the ghost. This tool has all the solid engineering and power we've come to expect from Bosch, however, but in a lightweight, compact package. The secret is lithium-ion (Li-ion) battery technology.
One of the big advantages of Li-ion technology is reduced weight; the PS20 driver tips the scales at a mere 1.8 lb. Combine light weight with the fact that the driver can slip almost unnoticed into the large pocket of my nail bag, and I don't end up with a noticeable starboard list as I walk. And the handle of the Pocket Driver is only slightly larger than my old driver, so it's comfortable, even for my stubby digits.
I put the driver to work right away, easily driving 2-1/2-in.-long bugle-headed screws into both pine and oak. The torque of the Pocket Driver, which maxes out at 400 rpm, is fine for the driving I did, although it does sacrifice a little speed. The variable-speed trigger engages at a very slow speed, making it easy to start screws one-handed. The reverse switch is accessed easily with the thumb and forefinger. My experience with drill clutches in the past has been frustrating because of their inconsistency. The clutch on the Pocket Driver, however, lets me sink screws into pine almost perfectly without overdriving them.
The tool comes with two batteries and a 30-minute charger in a Cordura cloth case. For this old tool fogy, this driver is an exciting foray into a technology that lives up to its hype.