Tape-Measure Blade Rescue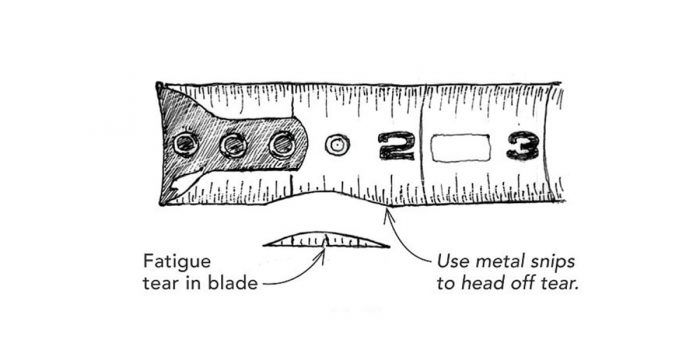 Tape-measure blades always seem to break near the blade hook. The flexing and bending at this weak point fatigues the thin metal blade, and it begins to tear along one edge. The tear works its way across the width of the blade as it bends, and soon it's trash.
Recently when I noticed the blade beginning to split, I happened to be cutting some metal flashing and had my snips nearby. To keep the sharp edge of the split metal from cutting my fingers when I handled the end of the tape, I made a quarter-moon cut into the blade just deep enough to head off the crack. The quarter-moon trim stopped the fracture dead in its tracks and saved the blade, which is hanging in there two months after the surgery.
Mike Guertin, East Greenwich, R.I.