Lost the Cap for Your Pneumatic Nailer? Try This
If you've lost the cap for the nipple on your pneumatic nailer but want to keep the dust from building up and clogging the air line, try this simple tip.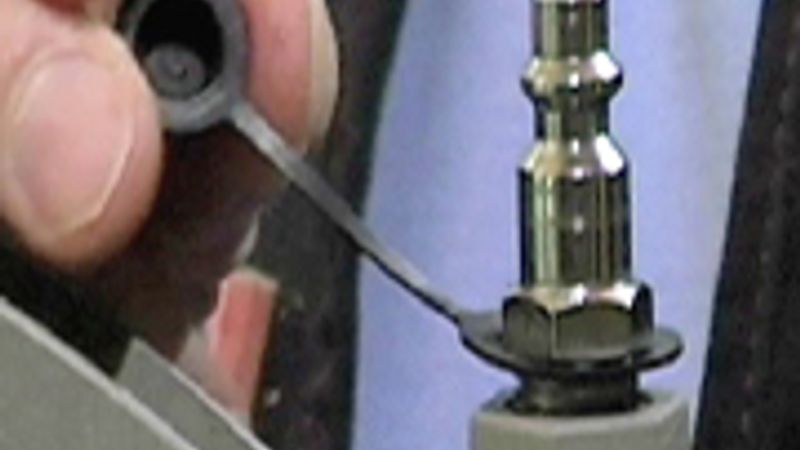 When you're done using your pneumatic nailer, it's important to seal the nipple that connects to your air source so that it doesn't collect dust. Some manufacturers provide a plastic cap that is tethered to the nailer, but not all do, and inevitably these caps can fall off and get lost.
Ted Miller, a Fine Homebuilding reader from Woodstock, Va., sent us this tip to solve this problem. He rolls up a simple foam earplug and stuffs it in the nipple at the end of the day when he's done using his nail gun. Problem solved. Thanks, Ted.
P.S. Looking for another fun use for your foam ear plugs? Check out this pneumatic office nailer (or job-site nailer) from associate editor Chris Ermides. All it takes is a length of copper pipe and some ear plugs, and you're ready for a good time.