Pipe Clamp Hold Down for the Job Site
This smart solution for holding down lumber with a make-shift bench is sturdy and cheap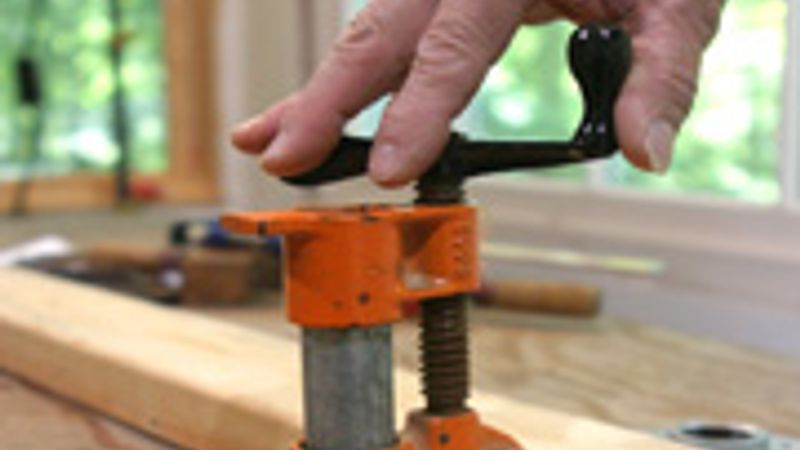 This tip was sent to us by Joseph Kaye, of Uniondale, N.Y.:
Whenever I need a hold-down clamp on my bench, I reach for one of my pipe clamps. As shown in the (video), I insert a short length of pipe through a hole in the bench top. It is threaded into a pipe flange secured upside-down to the underside of the bench, giving me the versatility of a hold-down without having to buy one.
To see a drawing of how this works, study the illustration for Joseph's tip in the Fine Homebuilding archive, availble to FineHomebuilding.com online members.