Tools & Materials
DeWalt's Smart Take on the 12V Mini Drill-Driver Was Worth the Wait
According to the Tool Hound, better chuck, battery, and handle designs make this new cordless drill tops in comfort and convenience.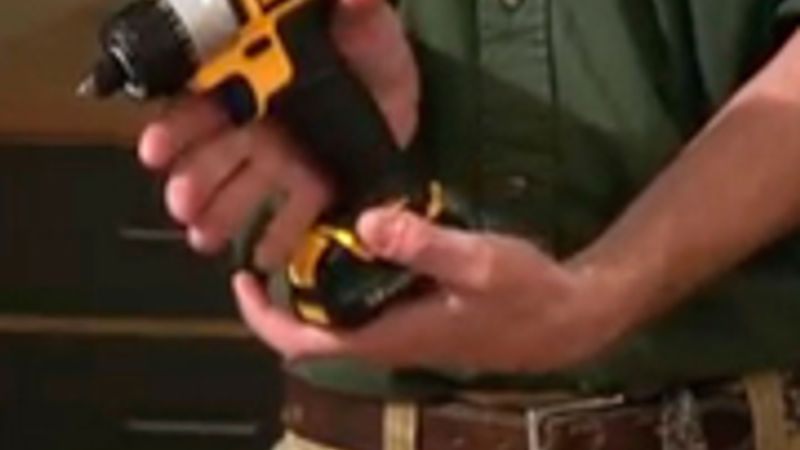 DeWalt had time to perfect their 12v cordless drill design by not being first to market 
The company may be a little late to the party, but DeWalt, the leader of the cordless drill-driver market, is rolling out its contribution to the widening herd of subcompact 12v Li-ion tools. The DeWalt 12v cordless drill-driver (DCF610S2; about $140) is a departure from the now-common look of tools from Bosch, Ridgid, Milwaukee, and Makita. DeWalt's new 12v platform will also include a single-speed screwdriver, impact driver, impact wrench, and several inspection tools.
I took the new drill-driver for a spin, and I found three features that make this tool a standout:
• Battery configuration: Rather than orienting the three 3.6v Li-ion cells vertically and sliding the pack into the handle of the tool, DeWalt laid them horizontally. This results in a flat-bottomed tool that's not top-heavy.
• Comfort: Because the battery pack is under the handle rather than inside it, DeWalt was also able to slim down the hand grip and tailor it for a noticeable improvement in comfort.
• One-handed chuck: Quicker bit changes mean less hassle and more productivity. DeWalt's new chuck allows bits—even 1-in.-long versions—to be inserted without pulling back on the knurled collar.