A simple, ergonomic push stick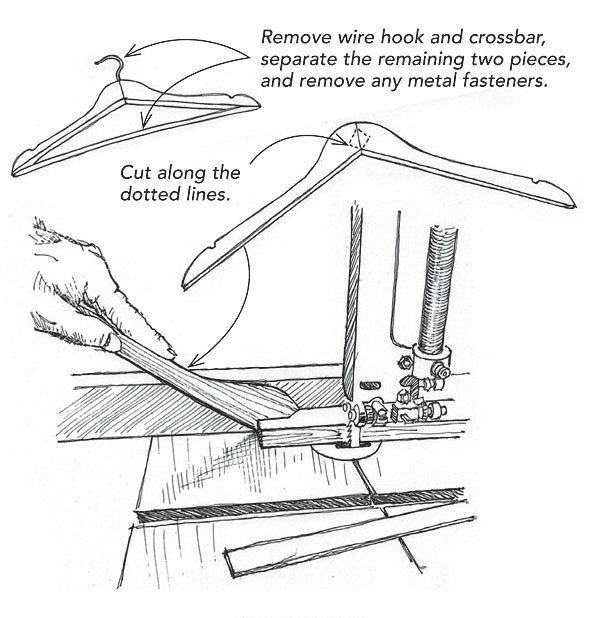 I wouldn't dream of using a tablesaw or a bandsaw without a push stick. It's just not worth the risk of getting my fingers close to a moving sawblade. I keep a bunch of push sticks around my standing power tools, and many of them started out as coat hangers.
A few years ago, I was building a closet system for a client. I had my portable tablesaw on site, and I needed to fashion some push sticks out of scrap when I spotted a spare coat hanger. As shown in the drawings at right, I removed the metal hook, took out the bottom crossbar, and pulled apart the two remaining pieces. I notched these pieces as shown in the drawing and—voilá!— two hand-friendly push sticks were ready. I added a bit of sandpaper to the notch on each one for a better grip.
Gene Dineralter, New London, CT
Edited and Illustrated by Charles Miller
From Fine Homebuilding #233