Design
The Passive House Build, Part 4: Framing for Efficiency
Double-stud walls and trusses create the ideal shell for an economical and efficient building.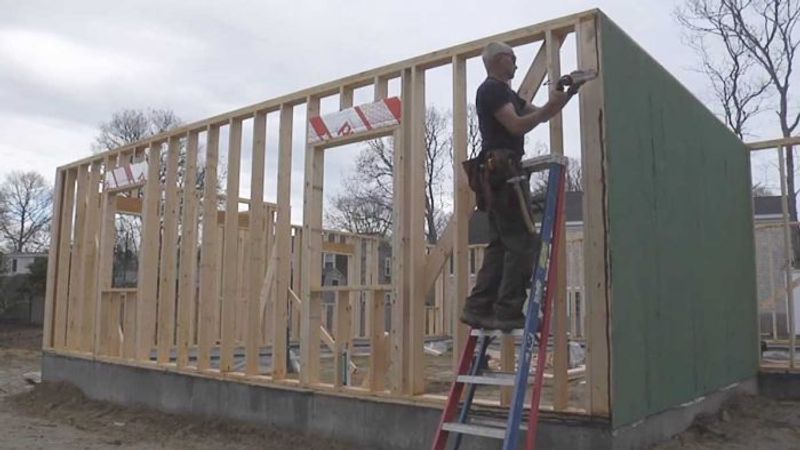 The frame of a Passive House may not be as exciting as the thick layers of insulation, the high-tech mechanical ­systems, or the triple-glazed windows, but it plays a very important supporting role—pun intended—in achieving success. every component of the framing package in this house was chosen by Architect Steve Baczek with care, and for a specific reason. The exterior Zip System sheathing provides airtightness, the double-stud walls and raised-heel roof trusses are a cost-effective means of supporting or containing above-average levels of insulation, and the open-web floor trusses easily span the open floor plan and provide plenty of room for the many ducts necessary for the Zehnder ventilation system and supporting mechanicals.
Watch the videos and read the articles in this series (links below), then head on over to GreenBuildingAdvisor.com to join the conversation with the designer of this house, Architect Steve Baczek.
All articles in this series:
"The Passive House Build, Part One: Designed for Success" (FHB #240)
"The Passive House Build, Part Two: Air-Sealed Mudsill Assembly" (FHB #241)
"The Passive House Build, Part Three: Superinsulated Slab" (FHB #242)
"The Passive House Build, Part Four: Framing for Efficiency" (FHB #244)
"The Passive House Build, Part Five: Installing High-Performance Windows" (FHB #245)