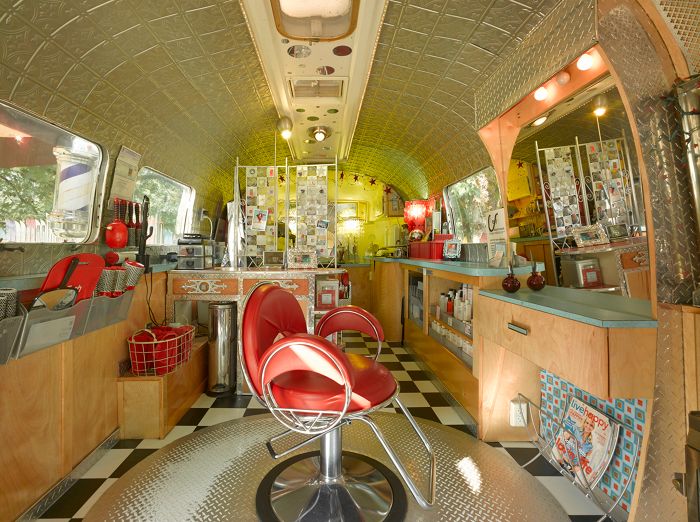 While on the road for a photo project, we detoured for a few days off. In a small town about two hours north-east of Seattle we drove by an unassuming Airstream trailer. After noticing that it was hair salon, I had to stop.
Entering into this Airstream, one is transported in time. The owner, Joelle Adams had lovingly restored and updated this shell into a welcoming business.
Joelle enlisted a carpenter, cabinetmaker and sheet-metal worker to fabricate her dream. ( "there are very few 90 degree angles in a trailer" ) Vintage theater seating and retro ceiling tin-tiles complete the look.
 Photos- http://kengutmaker.com/#