GE tests color on Artistry appliance line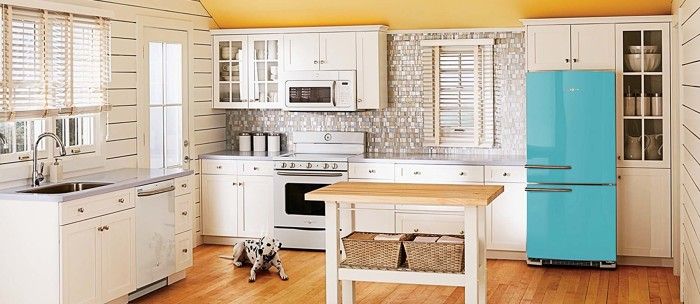 So, when you think of your refrigerator, do you think of red peppers and cupcakes?
Apparently many consumers do. Or at least enough that GE has selected bell-pepper red and cupcake (icing?) blue as the two new colors they'll test on their design-driven Artistry appliance line. Those two hues fared best among consumers in a web-based campaign launched in May that also offered appliances in kitchen-friendly colors such as lemon, lime, ginger, cinnamon and aubergine (eggplant).
With the idea that younger consumers might want to swap out the color of their fridge, stove or dishwasher the way they swap covers on their cell phones, the team at GE initially experimented with temporary colored "skins" that attach to the appliance fronts and could be changed at will. Unable to reach a satisfactory price point on the skins, the manufacturer has decided instead to offer appliance doors painted in the new colors.
The test-color appliances will be displayed at a yet-unnamed retailer for a limited time to assess their appeal with consumers. The colors will be available on fridges, dishwashers, and ranges in the line. Current retail price for the full product suite (available now in black or white) is $2,835.