An addition opens up a home.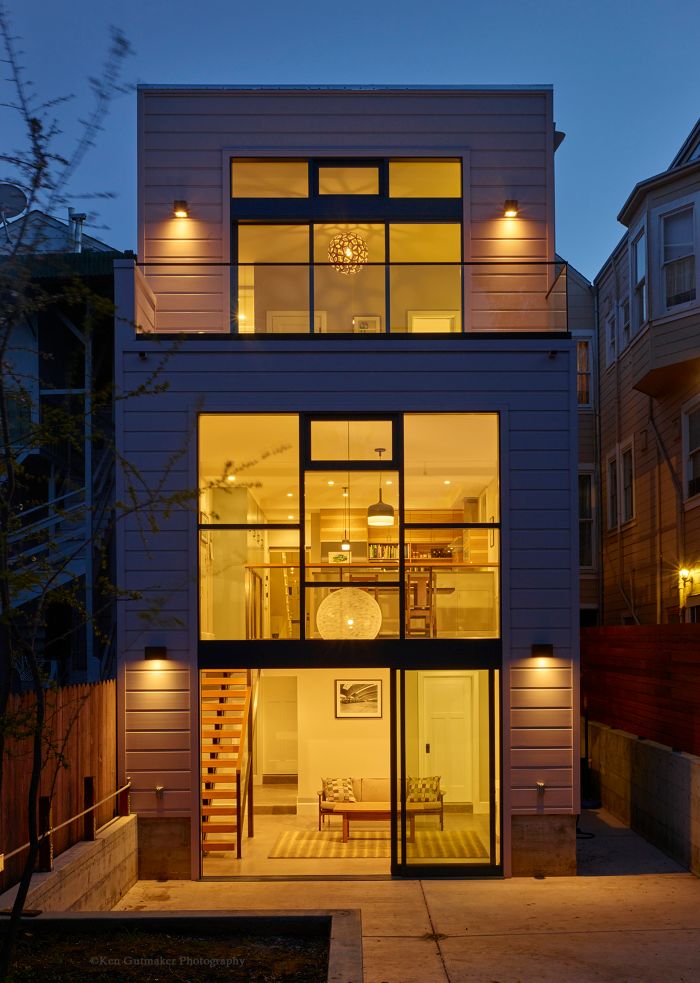 These San Francisco homeowners were faced with the original 1890s elevation. The architect, Andre Rothblatt, created a new rear yard addition – maximizing the exposure on the north face and opening up the house to natural light and a private garden.
When a design and photograph "come together" one is able to show the elegance of the building. All of the living spaces of the house are lit with glowing light, and the result is a clear understanding of how the spaces work in the house.
Architect  http://www.andrerothblattarchitecture.com
Photograph http://www.kengutmaker.com