Episode Nine: Home Performance, Floor Squeaks, and Bath Remodeling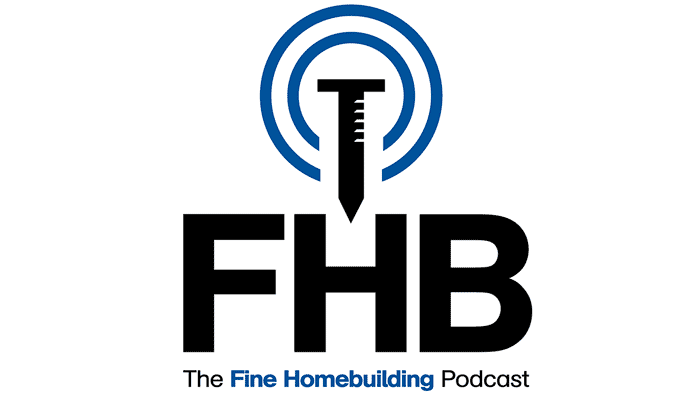 In this episode, host and managing editor Justin Fink talks with editor in chief Rob Yagid and design editor Brian Pontolilo about mold explosions, the politics of energy efficiency, and floor-joist construction. Resources and extras that are related to the topics covered during the show are below. The show is driven by our listeners, so please subscribe and rate us on iTunes or Google Play, and if you have any questions you would like us to dig into for a future show, shoot an email our way: [email protected]. Also, be sure to follow Justin Fink, Rob Yagid, and Fine Homebuilding on Instagram, and like the magazine on Facebook.
The Fine Homebuilding Podcast embodies Fine Homebuilding magazine's commitment to the preservation of craftsmanship and the advancement of home performance in residential construction. The show is an informal but vigorous conversation about the techniques and principles that allow listeners to master their design and building challenges.
HOME PERFORMANCE
—Justin's basement-insulation videos:
—"A Practical Air-Sealing Sequence" by Andrew Webster from FHB #242.
—"Air-Sealing Basics" by Mike Guertin and Robert Sherwood from FHB #254.
—"Blower-Door Testing" by Larry Armanda from FHB #241.
—"Breaking the Thermal Bridge" by Stephen Bonfiglioli from FHB #250.
Model examples of performance homes:
—Building Science Corporation (BSC) and The Perfect Wall.
—"Houses Need to Breathe … Right?" by Max H. Sherman from FHB #178.
—Green Building Advisor: The complete source for building, designing, and remodeling green homes. Edited by Martin Holladay.
—Building Green, founded by Alex Wilson.
FLOOR SQUEAKS
—"6 Ways to Stiffen a Bouncy Floor" by Mike Guertin from FHB #184.
—Fix a squeaky subfloor with extra blocking by William Wie from FHB #246.
—Correcting a bouncy I-joist floor by Thor Matteson from FHB #166.
—"Replace a Rotten Lally Column" by Emanuel Silva from FHB #209.
BATH REMODEL
VIDEO: Tile niche by Tom Meehan.
—"Perfecting the Tile Tub Surround" by Tom Meehan from FHB #237.