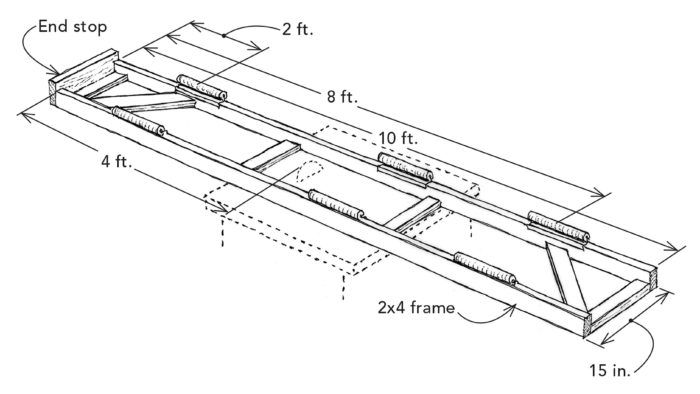 Tip from the archives: This tip was originally published in Issue 180.
While helping a friend with his house, I had to cut 12-ft.-long Sonotubes (both 18 in. dia. and 24 in. dia.) into 4-ft. lengths. Because I needed more than 60 of them, I wasn't about to measure, mark, and then try to cut each one without some type of system that could speed the work. As shown in the drawing, I used 2x4s to make a fixture that I clamped to my 10-in. tablesaw. I borrowed six of the rollers off one of my roller stands and mounted three on each side of the fixture at the locations shown in the drawing.
Each cut began with the sawblade lowered. I'd place the tube on the fixture and slide it all the way to the end stop. Then I'd turn on the saw, raise the blade into the tube, and slowly rotate the tube through the cut. In this manner, I had my 4-ft. tubes in no time, with straight, clean cuts.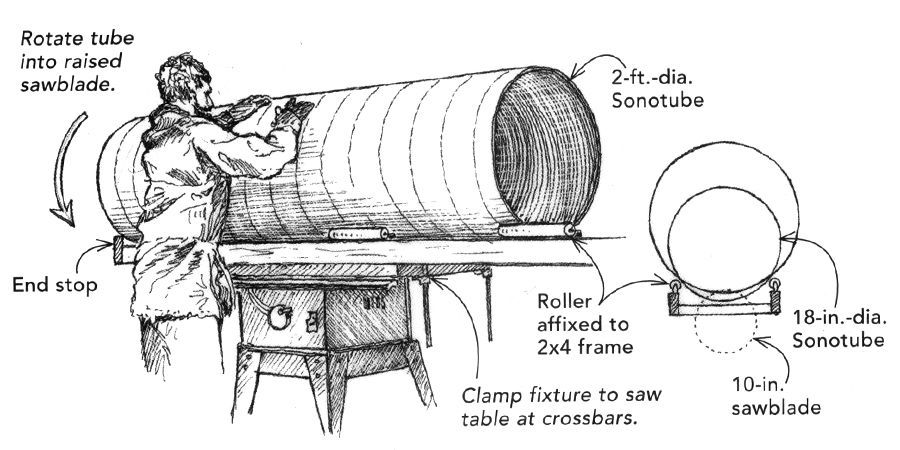 Chris St. Onge, Kingsford, MI