Lumberjack Sawhorse From Rigid is Worth the Price Tag
This sawhorse is foldable and comes with a sacrificial top that can easily be replaced.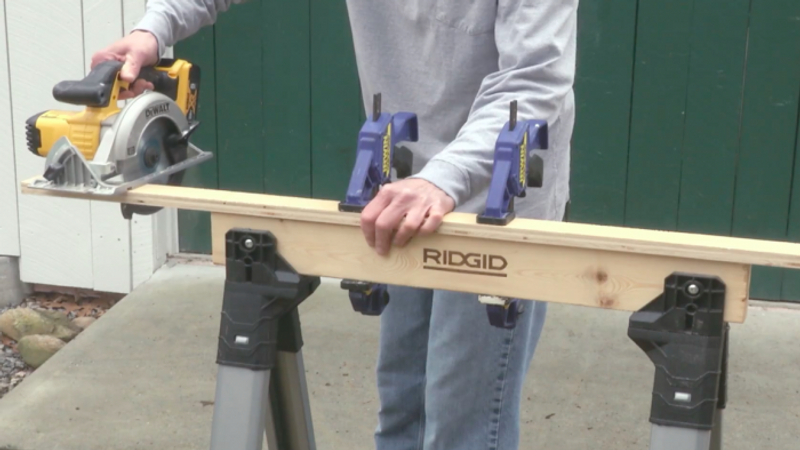 About a year ago, I tested folding sawhorses for a Fine Homebuilding feature. This was my favorite—Rigid's Lumberjack. At $110 a pair, they're among the most expensive ready-made sawhorses you can buy, but I think they're worth it because they work better than anything else I've tried.
My favorite feature of this horse is its sacrificial top made from a piece of 2×4. Because it's square, you can clamp along its entire length and screw jigs to it. You can also easily replace it when it gets all cut up. The 2×4 also prevents you from destroying the top like I did on another sawhorse.
The other great thing about this sawhorse is how you adjust the height. Squeeze the levers and the legs go back into the body. The second-best folding sawhorse out there requires you to release the legs individually, which is kind of a hassle. The Lumberjack also has the best shelf for holding tools, tool accessories, and fasteners. It's sturdy, it doubles as a handle for carrying the horse, and it's just at the right height to make it comfortable to carry. These folding sawhorses may be more expensive than other varieties, but they just work better.
---
RELATED LINK